The South Korean electronics company is expecting to double its share in the country in 2015.
LG Electronics has announced that it now expects that its mobile phone market share will double in size by the end of the year when it comes to the penetration that it has achieved within India.
This will allow the company's share of the smartphone market to reach 10 percent by the close of the year.
According to Deepak Jasrotia, the head of LG Electronics' India business, "Our target is to double the market share in the mobile phone segment to 10 percent from the current four to five percent." This, following the launch of the LG G4 high end smartphone in Mumbai, last week. At that time, it also said that it has every expectation that it will be able to meet those projected targets, particularly upon examining the rapid rise of smartphone adoption within India, at the moment.
India is the only mobile phone market where smartphone shipments are expected to increase over the next few years.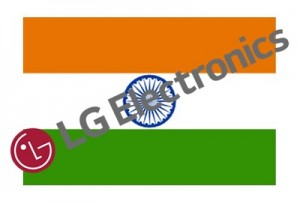 This, according to the Worldwide Quarterly mobile Phone Tracker results from the International Data Corporation (IDC). Clearly, India is an extremely important marketplace for this type of mobile technology, at the moment, as the rest of the world is expecting its smartphone shipments to level off or even reduce in their growth figures.
At the moment, it is estimated that the smartphone shipments in India will be rising to 13.29 percent by 2019. This, in comparison with the 2015 figures, which is forecasted to be 7.61 percent.
On LG's side of things, the company believes that it will be selling more than 100,000 units of its LG G4 in India alone, this year, said Jasrotia. The launch price of that particular device is Rs. 51,000 (approx US $800). That said, the electronics manufacturer offers devices that start at a much lower rate of Rs 10,000 (about US $155), which will be an important factor in growing its mobile phone market share. Of all of the devices that LG sells in India, Jasrotia pointed out that mobile is currently making up about 10 percent of its total revenues, there.