Starbucks to launch new mobile commerce service next year
|
Company announces plans to make new services available nationwide in 2015
Starbucks is planning to launch a new service for iPhone users next year. The service is called Mobile Order & Pay and has already been made available in Oregon as part of a pilot project. Next year, the company plans to make this service available throughout the U.S., allowing customers to place orders from their iPhone before they even set foot in a Starbucks store. The service is part of the company's ongoing mobile commerce mission.
Users of the new service will be able to place and pay for orders before they set foot in a Starbucks store
Starbucks has established a strong place in the U.S. mobile commerce space. The company has been seeing a significant portion of its business come from mobile consumers in recent years and has been building new services that cater specifically to these consumers. Many people can already pay for their orders using a mobile device in Starbucks stores, but the new service will allow them to place orders before they arrive at these stores. Mobile Order & Pay will inform users when their order will be ready and these orders can be paid for in advance.
16% of Starbucks' in-store transactions come from mobile devices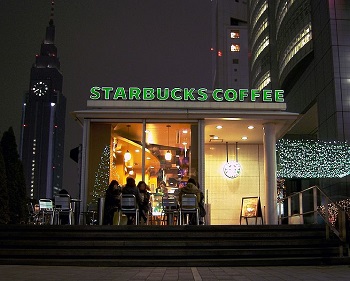 Approximately 16% of Starbucks' in-store transactions are made through a mobile device, according to Adam Brotman, the company's Chief Digital Officer. Brotman notes that Starbucks has been actively working on mobile services in order to engage consumers more effectively and the company's endeavors have been paying off thus far.
Mobile Order & Pay service may be available for the Android platform at some point in the future
The Mobile Order & Pay service will initially only be available for iPhone devices. The service's availability on other devices may be expanded in the future, if the demand is high enough. Many Starbucks customers already use their iOS devices to purchase products, but a growing number of Android users are beginning to do so as well. Android devices hold a strong place in the mobile commerce space, but lag behind iOS devices when it comes to mobile payments.