Starbucks accounts for 90% of all mobile payments in the US
|
Even large companies are struggling to compete with Starbucks
In the past, mobile commerce has been considered something of a novelty, with several small companies offering services that would allow people to shop for and purchase products from with their mobile devices in stores and online. Now, large companies like Apple and Google are involved in the mobile commerce space, but they may not be finding the success that they had hoped to see in the field. Starbucks has come to dominate the mobile space and other companies may be struggling to keep up.
Majority of mobile transactions made in 2013 were done in Starbucks stores
Starbucks accounted for 90% of all mobile transactions made in the United States last year, according to the company's CEO, Howard Schultz. According to Schultz, more than $1.3 billion in mobile payments were made during 2013, with the vast majority of these transactions taking place in Starbucks stores throughout the country. The company's success in the mobile field last year is just the beginning, as Starbucks has plans to continue dominating mobile transactions.
Company plans to accelerate its mobile commerce plans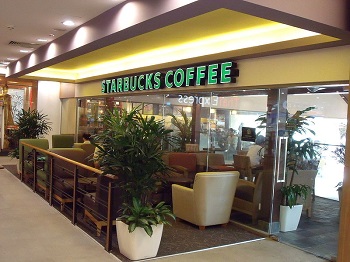 The company intends to accelerate its mobile commerce plans over the next few years, putting more emphasis on its mobile audience, but not sacrificing its traditional brick-and-mortar interests. Schultz notes that many consumers are beginning to migrate away from traditional forms of commerce, showing more favor for mobile services. In order to accommodate the changing behavior of consumers, Starbucks will be following suit.
New partnerships will help Starbucks remain dominant in the mobile field
Over the next few years, Starbucks plans to make careful, strategic partnerships that will further its mobile interests. Earlier this year, the company announced plans to begin offering its mobile payments technology to other companies, allowing them to engage mobile consumers more effectively. The company will also be highlighting the convenience of mobile payments in order to further its popularity among consumers with various types of mobile devices. Starbucks also has plans to enhance its My Starbucks Rewards program, providing more incentives for people to purchase products with their mobile devices.