The coffee chain giant will now be accepting WeChat smartphone transactions to pay for purchases.
The Starbucks QR code based payments are now being accepted in Chinese locations. The coffee chain announced that WeChat users will now be able to pay for their food and beverage purchases with the mobile app's Weixin Pay.
The initial introduction of the QR codes will include around 2,500 of the company's Chinese cafes.
To use the Starbucks QR code, customers must simply scan the code at the checkout counter. This is completed through Weixin Pay. The mobile payments technology makes it possible to carry out the entire transaction over the smartphone.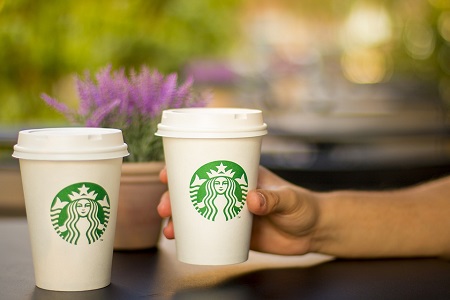 Customers will be using mobile payments at Starbucks as a result of a new agreement between the café and Tencent Holidings Ltd. This makes the coffee chain only the latest fast food company to offer Chinese consumers a mobile wallet payment option.
The Starbucks QR code has already proven to be very popular in other countries including the United States.
In China, mobile payments are becoming increasingly commonplace. Disney, KFC and Uniqlo already offer m-payment opportunities in their Chinese locations.
At the moment, there are approximately 200 million Chinese consumers using Weixin Pay and Alipay – Weixin's rival owned by Alibaba Group Holdings Ltd. Consumers have embraced the technology due to the checkout speed it offers in-store.
That said, as popular as mobile payments are becoming in China, many foreign retailers are hesitant to introduce them. The main worry is regarding a customer privacy breach through the data collected during the transaction.
According to China Market Research Group managing director Shaun Rein, "Accepting mobile payment would unlock massive value for Starbucks." He also added that "Since they couldn't move customers through the line faster, they were losing 5 to 10 percent of business."
The Starbucks QR code will provide precisely that opportunity. Customers can step up to the counter, order their beverage and scan the quick response code to verify and complete the transaction. This will also help to boost its strength in the competition with its top rival Costa Coffee. That company has been accepting mobile payments for more than a year.