iBuySell – a new kind of real-time peer-peer mobile marketplace for shopping where thousands of items from fashion to tech gadgets can be found, has just announced its launch via Indiegogo campaign. What makes the iBuySell platform so different is the radical new way the sales are run. Rather than hosting seven-day auctions where buyers engage in bidding wars and the item's price gradually increases, the concept for iBuySell is virtually the opposite. Sellers showcase their products in their online closets which buyers can browse through and tag their favorite items. Buyers are then notified right before their tagged items go on live-sale. At the beginning of every live-sale, which lasts for up to 90 seconds, the already discounted price of the product falls by the second until the first buyer claims it. It's kind of like a rapid fire game-like price countdown! This fresh new approach to online shopping results in a more engaging and exciting experience for everyone involved.
iBuySell has many benefits that make it preferable to other online shopping platforms.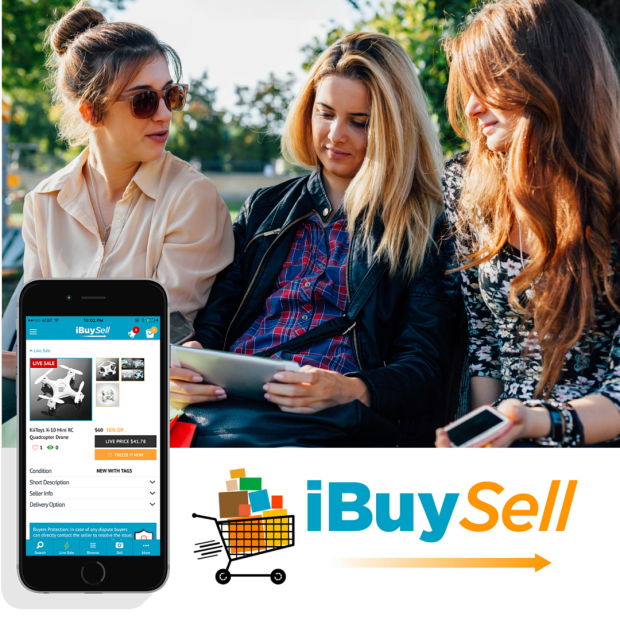 For buyers, it's free to sign up and they can earn shopping credits by referring friends. Rather than just searching for items buried under a catalog of products, buyers discover brand new deals every few seconds. To many, shopping on iBuySell feels like a fun game. It's a gamble: battle the odds (and other buyers) by waiting until the price drops even more or purchase the item now and avoid the risk of losing it to another shopper. This makes them feel empowered to choose their price and the timeframe is much more convenient than following an auction for days.
The platform is vendor friendly as well. The app is free and vendors have a choice of paying a very low transaction fee (10-15%) or a monthly fee starting at only $29. There is also the advantage of setting secret minimum prices to avoid losing profits, the option to ship directly from the app, and the built-in mechanisms that drive buyers to the vendor's existing online ecommerce stores. Inventory moves quickly and, because customers only have 15 minutes to pay for their items, within 20 minutes vendors know exactly which items have sold and at what price.
"Most online platforms are nothing but discount catalogs, products move slowly, it's hard to get discovered, upfront promotion costs are too high and the fees are astronomical. There are not many options available for small retail owners and individual entrepreneurs to make their life easy" says iBuySell co-founder,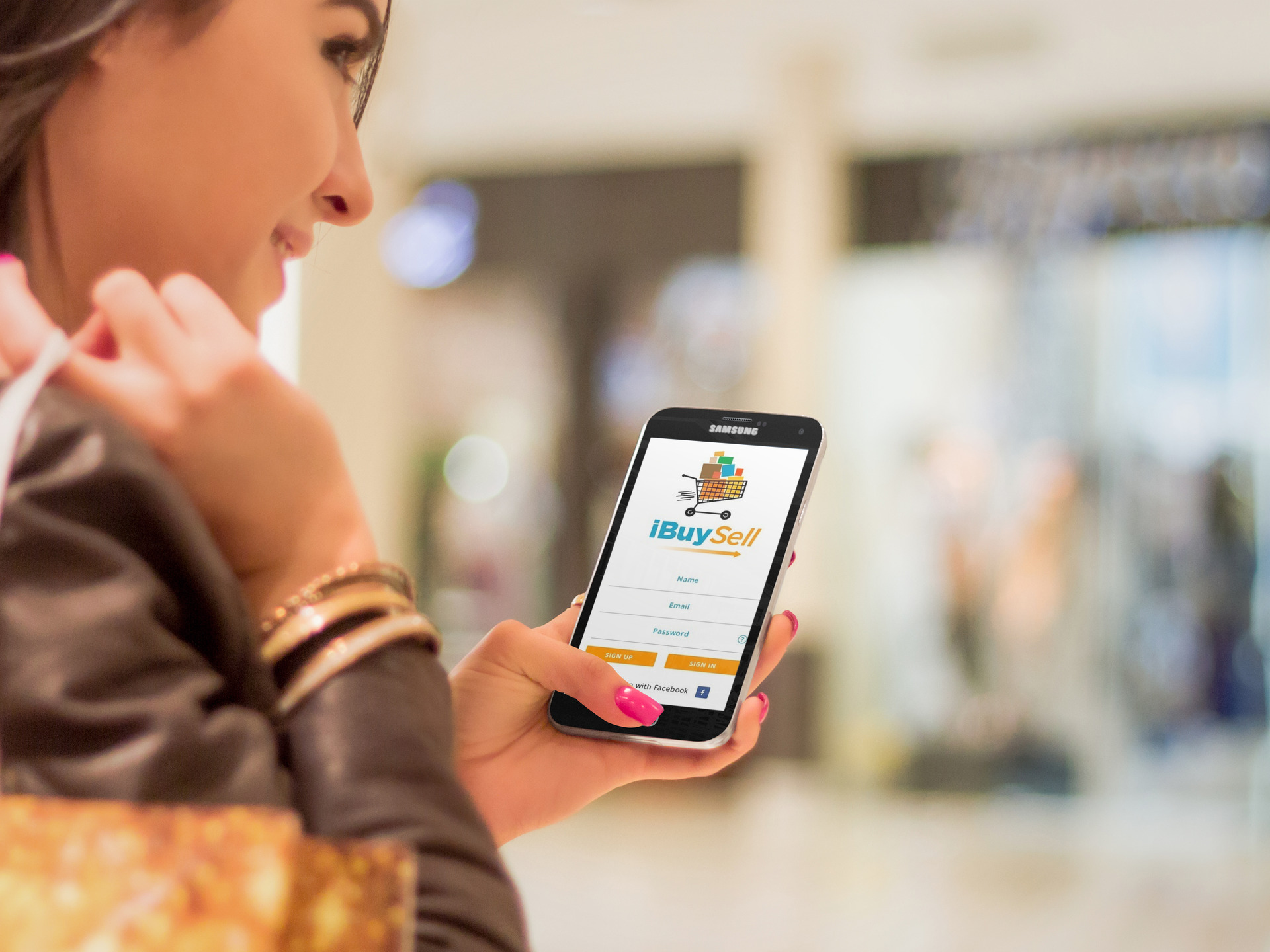 Kaus Mukherjee. "So, we thought why not combine shopping for incredible deals with a little fun and suspense, to make it an engaging experience? The buyer is always intrigued 'Will I be the first to snag this or will someone else take it?' Here there are no hassles of bidding and the entire live auction lasts for only 90 seconds".
Kaustuva Mukherjee, a technologist, and his wife Suchi, who is a realtor, share a common passion for technology and shopping. They co-founded iBuySell after researching different options for setting up their own online retail business. They realized there was a gap in the market for online shopping networks that are designed with both the retailer and the consumer in mind. The app has been in development for 6 months and will launch in May with much anticipation.
As a way to spread the word about iBuySell, Kaus is launching an Indiegogo campaign. Shopping credits for the app and commission free selling credits are available from April 19, 2016  until  June 19, 2016. Advertising slots can be purchased at that time as well.
Indiegogo page: Click here to visit their Indiegogo campaign
For additional information about iBuySell please visit their website, follow them on Facebook, Twitter, Instagram, Tumblr.