Twitter mobile Ads Manager officially launched
This new marketing strategy will make it possible to track ad campaign performance over smartphones.
Twitter has now released an official announcement of the launch of its mobile Ads Manager, which makes it possible for Twitter app users to be able to track the performance of their ad campaigns.
This includes the spend, the number of engagements, the cost per engagement, the number of impressions, and the engagement rate.
The mobile ads manager was formally announced by Twitter. For smartphone users with iPhone 6 and above, the new button for insight into ad performance now appears on the profile page next to the "Settings" icon. That said, for iPhone 5 users to be able to use this feature, they need to click the gear icon to bring up the Twitter Ads option. For Android users, they need to choose the drop-down from the Settings option. This, according to the announcement from the social network.
This mobile ads feature was designed for smartphone and tablet users in mind, but doesn't allow for advertisement design.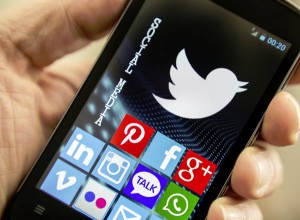 The user is able to obtain insights with regards to their mobile marketing efforts on the social network, but the mobile advertising feature doesn't go quite as far as the desktop capabilities in that it does not allow a campaign to be launched from a smartphone. Instead, an ad campaign must be created over a laptop or desktop computer.
This represents a different direction from the social media marketing strategy that was recently implemented by Facebook when they created their dedicated Facebook Ads Manager App, which not only allows marketers to be able to monitor their ad campaigns while on the go, but also create them from their smartphones and tablets.
That said, once the mobile ads have been created, the Twitter Ads button that is available on smartphones and tablets provide a range of different metrics summaries across the campaigns. Moreover, it also allows campaign bids to be edited, and budgets and schedules can be altered. Furthermore, Twitter has also pointed out that it is possible for campaigns to be extended paused, or resumed after having been paused.
About The Author
Dan Gendro
Dan moved to the U.S. just recently. Young and hungry for work and a place to blog he approached us with some great ideas - we said yes and so it began! He enjoys long walks, country roads...oh, we're just pulling your leg! But we do know that he does like a good story, so if you have something big, share it with Dan!