Mobile ads at Facebook tested to improve lead generation
The social network has been testing out a broad spectrum of smartphone marketing strategies.
Facebook has already revealed that it is launching and testing a dramatic range of different types of mobile ads in order to help to improve its lead generation abilities while reducing some of the struggles and challenges that marketers have faced.
The social network is already working with several unnamed brands to try out some of its bigger ideas.
Should these mobile ads prove to be effective, then it is likely that they will become regular marketing products that are available at Facebook. This type of opportunity could become very popular with a range of different kinds of marketers, including those in the financial, auto, insurance, and real estate industries. That is important to note as those are often players that have considerable budgets to back their marketing goals.
The mobile ads are designed to help to encourage interaction from consumers who view them.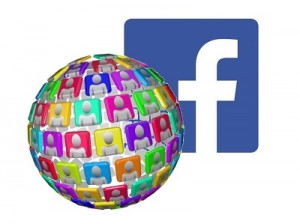 This is because the design of this mobile advertising would allow consumers to complete forms, sign up for newsletters, obtain price quotes, schedule appointments, book service calls, and complete other goals right there through the Facebook ads with two simple screen taps.
According to Facebook in a blog post that it made on the subject of this new mobile marketing strategy, "This helps avoid a lot of the pain points usually associated with filling out forms like having to leave one app and start a form in another app and having to enter all of their information from scratch. Just a few taps and people are done."
This effort would make it possible for Facebook users to be able to complete forms by tapping on them in order to add their names, email addresses, and telephone numbers based on the information that they have stored in their profiles.
The social network went on to specify that the user will be able to edit their contact information so that only the information that they want to share will be sent to the advertiser. Furthermore, as an additional privacy feature, that information is never sent to the business until the user clicks the "submit" button in the mobile ads, specifically choosing to send it.
About The Author
JT
John Torney is originally from New Jersey and a full time writer. He recently finished up a long term commitment where he worked in a tutoring program for underprivileged students that show an interest in a writing career. John has shown a special interest in technology and the mobile craze - which comes out in his articles. He has written scholarly papers, articles and reviews on topics ranging from insurance to technology news. Father of two young children, he keeps himself plenty busy!