Mobile technology helps police issue tickets more quickly
|
Several departments have been upgrading their systems so that e-citations can be issued for traffic violations.
Issuing the traditional type of traffic ticket can take a tremendous amount of time, but with the use of mobile technology, several police departments have been making it possible to speed up the process by quite a bit.
The idea will help to save time for the officers and will make the process at least a sliver less painful for drivers.
According to the clerk of the Circuit Court for DuPage County in Illinois, Chris Kachiroubas, the average amount of time that is required for a police officer to pull over an offender, speak to him or her at the side of the road and then return to the cruiser in order to write the ticket is eighteen minutes. After that, the officer is required to send the ticket to the office of the clerk, where other employees must enter it into the system. A court date must be issued and a notice must be mailed to the offender. It takes a full 10 days before the offender will even learn what his or her court date will be. By that point, the date could be within two weeks. To speed up the process, many departments have looked to mobile technology.
Using mobile technology has made it possible to skip many of the manual processes involved in issuing tickets.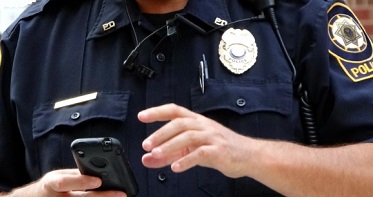 By using mobile devices as a part of the traffic enforcement process, it becomes possible to issue e-citations. That has reduced the average amount of time required to create the ticket from having been 18 minutes to a much smaller 6 minutes, said Kachiroubas.
The new system allows a police officer to use a handheld mobile device or laptop in order to scan the driver's license of the person who has been pulled over. The information on the license automatically populates the digital ticket so that it does not need to be entered manually. The officer can then select the offence(s) and that information is automatically entered into the system of the police department and the country. A court date is automatically generated.
The mobile technology device of the police officer is connected to a special printer located within the cruiser so that the ticket can be printed out, including the court date for the offender.