Mobile commerce drives 23 percent of online sales
|
Some companies and techniques are working to expand the use of shopping over this channel.
Mobile commerce is taking off very rapidly but, at the same time, the number of consumers who are using the channel are exceptionally low compared to the number who shop in person or who buy over the internet on their laptops and desktops.
There are a number of reasons that people have hesitated to turn to their smartphones to buy.
People frequently hold back from shopping via smartphone and tablet because mobile commerce often comes with slow internet speeds, improperly optimized websites, long page load times, and concerns over the security of payments. Despite the fact that online shopping no matter where the consumer may be provides a tremendous opportunity for convenience, variety, and price comparisons but even the best apps and websites often lead individuals to learn about a product and then purchase it on a desktop or in a brick and mortar store instead of buying over that channel.
However, many mobile commerce using companies are working to boost the numbers.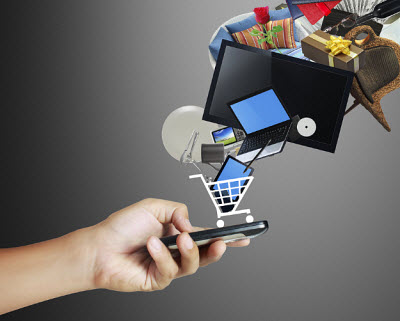 The latest sales data from Capgemini and IMRG have shown that from the second quarter of last year to the same quarter this year, there was an increase in mobile commerce sales from 11.6 percent of online purchases to 23 percent.
_____________________________________________________
Ad -

#1 Ways to Double Your Productivity For Life
By Jason Fladlien, referred to by many as "One of the top 5 living marketers on the planet". How did he get there? By working smart. Get twice as much out of your day with Jason's easy system -
Learn More Here
_____________________________________________________
There are many reasons that consumers are still hesitating to buy over mobile commerce. They include the following:
• Reduced internet performance that doesn't meet the expectations of consumers.
• Heavy page weight that leads to increased load times.
• Redirection issues
• Security concerns
A mobile commerce survey in which 728 people participated showed that among all of the various tasks that people complete using their smartphones or tablets, "reserve and collect" services, and "shopping online" were still lower than many companies would hope. Among those respondents, only 9 percent shopped online and 27 percent used reserve and collect services (where an item is ordered to be put aside in a store and the customer picks it up in person). This suggests to many that a "click to collect" service may be more appealing to consumers than actually completing the order to be shipped online by way of a small screen device.