A new report from the research firm has shown that by the close of 2016, sales will break the $142 billion mark.
Forrester Research has now released a new report that it has entitled its "U.S. Mobile Phone and Tablet Commerce Forecast, 2015 to 2020" and within it, it has shown that the close of this year will break $115 billion in transactions and they will only head upward from there.
The report also goes on to say that by the end of next year, m-commerce sales will explode past $142 billion.
Principal analyst at Forrester Research, Sucharita Mulpuru, who is also the firm's vice president, explained that "We project that mobile phones will generate 15 percent of eCommerce sales by 2020, and tablets will generate 33 percent of eCommerce sales in the same time frame." She also explained that as smartphones are rapidly becoming a main computing device for many consumers, it is surprising that those mobile commerce figures aren't even higher than they already are.
The report from Forrester has placed the spotlight on many of the challenges creating a barrier to mobile commerce.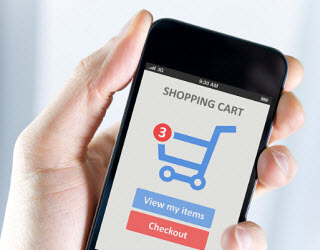 Although merchants have said that about a third of its current online traffic comes from mobile devices, the number of actual sales that are occurring over smartphones and tablets is only 11 percent. This shows that while people are visiting sites to check out brands, products, and stores, they aren't actually using those same gadgets to make their purchases. When they do buy, it's more likely to be in person or over a laptop.
Mulpuru stated that "Shoppers experience slow download speeds on smartphones in particular, and few retailers have managed to increase their mobile conversion rates over the years." Most of the sales that are occurring over m-commerce are happening within three primary categories, which means that the majority of sectors remain underpenetrated and still have a great deal of unused potential. Those categories will need to go a long way before they will be able to experience success over that channel.
At the same time, there are also retailers who have been successful by way of mobile commerce innovations. In Forrester's report, the firm explained that eBay and Amazon, combined, take in about one third of all shopping that is completed over smartphones and tablets in the United States.