Curbside aims to introduce more convenience to mobile commerce
|
New shopping startup could make mobile shopping easier
Numerous companies are trying their hand in the mobile commerce market, but few are taking steps to introduce more convenience to this space. Mobile payments have become quite popular because of their convenient nature, but one company wants to take this convenience to a new level. Curbside, a shopping startup backed by $9.5 million in seed and Series A funding, aims to make the mobile shopping experience easier for consumers.
Curbside partners with retailers to make it more convenient for consumers to shop online and pick up products
Curbside plans to facilitate mobile shopping through its retail partners, of which Target is included. The Curbside application can be used by consumers to shop from an existing inventory provided by the company's retail partners. Products can be purchased directly through the app, and Curbside will pick up these products so they can be retrieved by the shopper on the same day. The app uses geolocation technology to alert retailers where a customer has arrived at a store. Retail associated will then deliver purchased products directly to a consumer's vehicle.
Retailers have had trouble engaging mobile shoppers in the past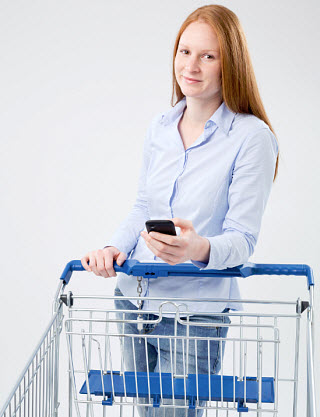 Curbside may be a good way for retailers to engage mobile consumers more effectively. The convenience that the service offers is expected to be well received among consumers, but Curbside is currently only available in a very limited area. In partnering with Target, the company hopes to begin expanding more quickly in the coming years.
Retail industry must adapt to the interests of mobile consumers
Mobile commerce has become a powerful force in the retail industry. Many retailers are trying to engage the growing number of mobile consumers that want to make use of services that are specifically designed for their smartphones and tablets. This has proven to be a difficult task, however, and many retailers have had trouble engaging mobile consumers effectively. Companies like Curbside could be a major benefit for the retail industry, providing them a way to connect with mobile shoppers without having to develop a completely new mobile commerce solution.