Amazon sees a future in mobile commerce
|
Amazon continues to work on its mobile presence
Amazon is beginning to gain momentum when it comes to mobile commerce. The company has already established a strong presence in the mobile space. As of June 2013, approximately 57% of the retailer's user accessed Amazon with a mobile device. With the launch of Amazon's Login and Pay service in October of 2013, the company has seen more mobile activity. Amazon is expected to find even more momentum in the mobile field as it continues to develop various mobile-centric initiatives.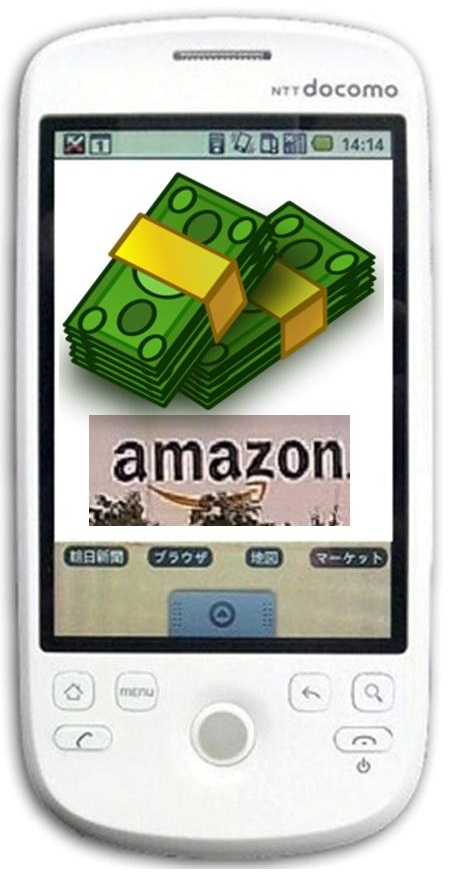 Company may seek to bring a point-of-sale solution to physical retailers
As Amazon's mobile interests continue to gain traction, the company may have plans to bring a point-of-sale solution to physical retailers during the summer of this year. This solution would leverage the Kindle device as a checkout platform. The device would be equipped with a card reader that is similar to platforms offered by PayPal and Square. This would allow consumers to make purchases in a more efficient manner than if they used traditional checkout methods. This solution would also accommodate mobile commerce.
Amazon may opt to birth its own mobile commerce platform in the future
Amazon boasts of over 224 million credit cards that are linked to consumer mobile devices that use the Amazon application. These people have been accessing Amazon to purchase products directly from their mobile devices fairly regularly and this may serve as encouragement for Amazon to develop its own mobile commerce platform. The company's Login and Pay system is meant to make it easier for consumers with Amazon accounts to pay for products, but this service may also be a precursor to a future mobile commerce platform.
Amazon remains dubious concerning its plans for the mobile space
The company is somewhat notorious for being secretive with its future endeavors. Amazon has expressed strong interest in mobile payments, but has been elusive when it comes to the matter of how it will tackle mobile commerce in the future. Currently, a significant portion of mobile shoppers make use of Amazon on a daily basis, giving the company a strategic advantage if it does decide to break into the mobile commerce space more aggressively.