A recent forecast showed that it would reach $284 billion and 45 percent of e-shopping spending by 2020.
At the moment, consumers are using mobile commerce more than ever before to help to find products, read reviews and locate those items at brick and mortar retail locations.
That said, the current trend doesn't show that the majority of consumers are making purchases over smartphones.
According to predictions that have been made about mobile commerce use throughout 2016, it doesn't look as though there will be a massive change in smartphone shopping apps toward any that will be greatly superior to the current offerings. Still, m-commerce is expected to continue to represent a growing proportion of overall online spending over time. According to a new report, that will start to become quite meaningful by the year 2020.
In 2014, mobile commerce made up only 12 percent of all online sales in the United States.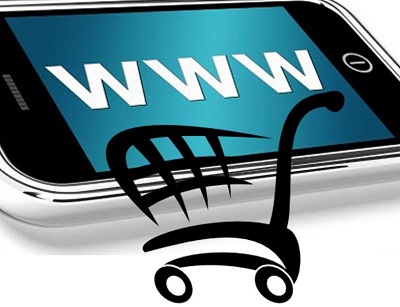 The total online spending last year had been $303 billion in the U.S. That said, according to the BI Intelligence Mobile Checkout Report, by 2020, that figure will be considerably greater. Consumers will be spending an estimated $632 billion online and 45 percent of that will have been through mobile channels.
While American adults do spent a notably larger amount of their screen time using mobile devices such as smartphones and tablets, when it comes to their actual spending, desktops and laptops are still the gadgets of choice. Moreover, digital commerce is growing at a rate that is larger than that of in-store retail. Retail sales grew by 2 percent year over year, but digital commerce rose by 15 percent, said data from the U.S. Department of Commerce.
While smartphone shopping has been growing in its importance, it is e-commerce as a whole that has had the largest impact on total retail sales. That said, the BI Intelligence report showed that between now and 2020, there will be a notable shift as mobile commerce starts to play a much more meaningful role in e-commerce sales. It is estimated that 2015's total for mobile shopping is $55 billion (16 percent of total online shopping), by 2020 the same figure will be 45 percent of the total, at $248 billion.