Technology news still has Android dominating the smartphone marketplace
|
The mobile operating system is continuing to hold strong to its grasp on the biggest share of the market.
Recent technology news has shown that Android is not only successfully keeping hold of its top share of the smartphone market, but it has also managed to widen the lead that it has over all of its competition.
The latest statistics from Strategy Analytics have shown that Android has now broken its own record.
The latest figures from the market research company, which were released in technology news, have shown that the gap that Android currently has in its lead over the rest in its share of the global smartphone market has now broken its previous records. During this year's second quarter, the firm reported that there were a total of 295.2 million shipments of smartphones. In the last year, the global growth in smartphones has slashed itself nearly in half. A year ago, the growth rate had been 49 percent, with today's rate being closer to 27 percent.
In the second quarter of 2014, Android managed to make massive technology news with 85 percent of the global market.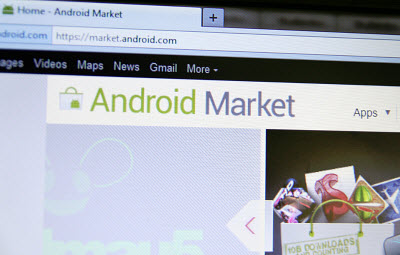 The growth of the Android share in global smartphone shipments is a record breaking 85 percent and has caused the share of all of its competitors to shrink. Apple's market share slipped slightly to reach 11.9 percent, after having shipped 35.2 million smartphones during the second quarter of the year. Samsung, alone has a 25 percent share of the smartphone market, which is a considerable drop from its previous share of 33 percent, after having shipped 74.5 million smartphones around the world.
According to the Strategy Analytics executive director, Neil Mawston, in a technology news statement, "Like the PC market, Android is on the verge of turning smartphone platforms into a one-horse race. Its low-cost services and user-friendly software remain wildly attractive to hardware makers, operators and consumers worldwide." He also pointed out that competitors with other operating systems are going to need to do something enormous if they want to be able to cut into the tremendous lead that Android is maintaining in shipments of smartphones.