Technology news: Candy Crush Saga maker's IPO plans
|
The company behind the wildly popular and addictive mobile apps is seeking to raise $500 million.
The mobile app development company behind Candy Crush Saga, King, has made technology news headlines as it is to raise at least $500 million in an initial public offering.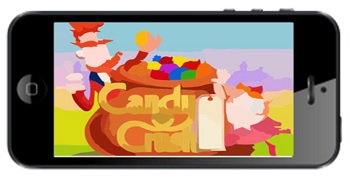 The British computer games company has said that its most popular mobile app generated 78 percent of its Q4 revenues.
This, and a number of other statistics were also released in this latest mobile technology news, including that approximately 93 million people play the Candy Crush Saga app every day. This, according to the documents that King filed with the United States SEC. That application is, by far, its biggest hit and its popularity continues to grow.
The technology news continued as the company revealed that the game brought in $1.9 billion last year.
According to King, this is a massive increase over the tremendous earnings it was already generating through the Candy Crush Saga in 2011, which were "only" $64 million. All of these figures were included in the pre-IPO documents submitted by the company.
At the same time, though, King still found itself in a pre-tax loss of $698,000 in 2011. The company managed to turn that around quite dramatically in 2013, showing a $714.3 million profit. The company is registered in Ireland and has its headquarters in London, but has filed to float under the ticker "King", on the Nasdaq stock exchange in the United States.
Now the company must face its next challenge, which will be to win over investors and build their confidence after the mobile gaming sector has performed quite poorly and unexpectedly in the past. Many will surely be worried that they will only find themselves burned once again by the hype of this technology news and the opportunity that King appears to be presenting.
The first case that typically comes to mind was that of Farmville on Facebook. It was created by the mobile app development company, Zynga, a major competitor of King. It drew a tremendous user base and created a great deal of excitement before its 2011 floatation, after which it rapidly plummeted to about one third of its IPO price, as the company scrambled to try to come up with another equivalent success.