The Mogix Accessories April Fool's Day weekend sale starts on April 1 and has made its portable charger gadgets and digital tire gauge so affordable that many people are bound to think it's a joke. But in this case, it's no foolin'!
Even the company knows that the sale sounds too good to be true, having released the statement that promises "these deals are so good you would think we're joking but we're totally serious." The reason is that this sale gives you a free gift with the purchase of nearly every one of the company's products, including its flagship Slimfit 10,400 mAh portable charger with a huge capacity in a tiny package.
All customers need to do in order to take advantage of this sale is to enter the appropriate coupon code for the free gift they'd like to receive during the Amazon checkout process. The following are the incredible, no-foolin', seems-too-good-to-be-true-but-aren't April Fool's Day deals from Mogix: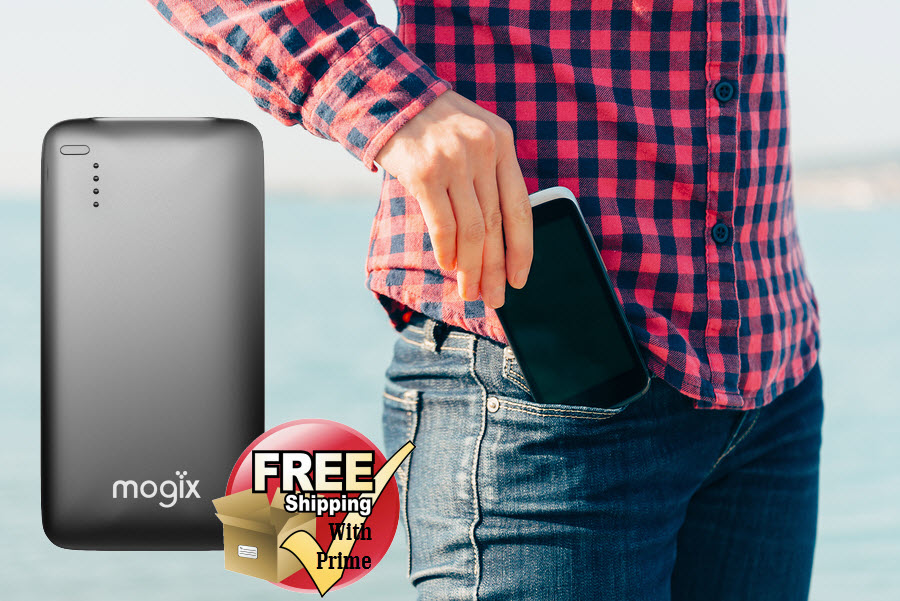 • Buy one Mogix Slimfit 10,400 mAh external battery charger (black) and receive a free travel case. Use coupon code: MOGCASE3
• Buy two Mogix Slimfit 10,400 mAh portable charger (black) and get one free. Use coupon code: MOGIXX24
• Buy two Mogix 5,000 mAh portable chargers (black) and get one free. Use coupon code: MOGIXX34
• Buy one Mogix digital tire gauge (blue) with 5-in-1 emergency tools and receive the second one for only $1.99. Use coupon code: MOGIXTG2
For Amazon Prime customers, these deals are even better because shipping is free. Mogix is well known for its hot sales and flash discounts, but when it comes to great deals, the company clearly has a special place for April Fool's day, as it's rare to see an offer meant for virtually every product in its arsenal.
For consumers who have been waiting for a good opportunity to purchase a portable charger or digital tire gauge from Mogix, this is the best chance that has been offered this year. These high quality devices can help to keep customers happy and joking, avoiding preventable problems in life with mobile devices and car troubles that are far more serious. The Mogix April Fool's Day Sale will run from April 1 through April 3.
Contact Info:
www.mogixaccessories.com