Arkadi Kuhlmann is starting a new smartphone based service that is being called ZenBanx.
The founder of ING Dierct, Arkadi Kuhlmann, had been out of the public eye for quite some time, but has recently entered into a mobile banking venture with a new partner, Duca Financial Services Credit Union.
As was the case in his last financial services venture, Kuhlmann is seeking to offer an alternative to the standard.
ZenBanx is designed to provide a cheaper and easier form of mobile banking that will allow for foreign currency exchanges, transfers, and other types of transaction. According to Mr. Kuhlmann explained that the pitch is a smartphone based "regulated bank account with a multi-currency capability" that is "designed to let money travel as freely as humans." ING Direct Canada was a company that was launched in 1997 and that expanded successfully a few years afterward into the U.S.
ZenBanx is a mobile banking venture in which Kuhlmann has been participating since 2012.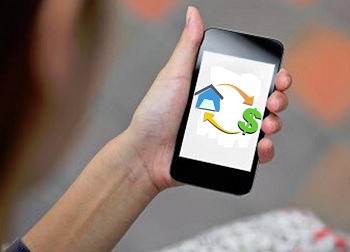 ING Groep NV sold ING Direct Canada to the Bank of Nova Scotia in 2012 for $3.1 billion. Kuhlmann stated that using this service would give customers the ability to save in as many as 5 different currency positions, as well as the ability to exchange among them. He also said that customers would be able to send money internationally in a way that is far less expensive and less difficult than the current options that are available to consumers.
At the opening of this mobile payments service, the currencies that will be available for exchange and transfer will be the U.S., Canadian, Singapore, and Honk Kong dollar, the British pound, the Euro, the Japanese Yen, and the Indian Rupee.
Kuhlmann spoke of this mobile banking service and his interpretation of ZenBanx by saying that "I think banking and money hasn't really been able to keep up with a lot of the needs now," adding that "You and I can move freely around the world, but moving money has become costly and tedious." Through his past in the financial sector, he has considerable experience in building and working with a less expensive model of banking.