TrendForce predicts surge of the global mobile payments market through 2019
The global mobile payments market is expected to surge this year. TrendForce, an analyst firm based in Taiwan, has released a new report that predicts the strong growth that the market will experience, with growth expected to pick up momentum through 2019. According to the report, the number of mobile payments being made is expected to reach $620 billion by the end of this year, up from the $450 billion that was recorded in 2015.
Companies look to find a place in China's mobile commerce market
TrendForce believes that Apple Pay, Samsung Pay, and similar services from large companies will become more popular throughout the world. The growth of the mobile payments market is expected to be secured in China, where companies are fighting for the favor of those interested in mobile commerce. China is considered the world's largest and fastest growing mobile payments market, with several companies specializing in digital commerce having found major success by engaging the growing number of mobile consumers.
Alibaba and Tencent ensure that consumers are involved in the mobile commerce space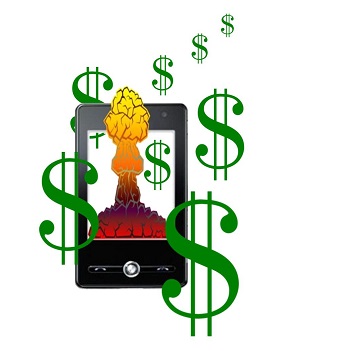 Massive companies like Alibaba and Tencent have established a powerful foothold in the mobile payments market. These companies have ensured that it will be difficult for other companies to compete in China. These companies have also succeeded in making mobile payments more secure, which has created a great deal of confidence among consumers and ensuring that they will participate in the mobile commerce space.
Biometric technology will make the mobile payments space more secure
According to the report from TrendForce, the global mobile payments market will hit $930 billion by 2018 and $1.08 trillion by the end of 2019. By that time, mobile transactions are likely to be protected by biometric technology. TrendForce expects that more than 40% of smartphones throughout the world will be equipped with fingerprint scanners, which will be used to protect consumer information when they are making a mobile transaction. This degree of security is likely to encourage more consumers to make mobile payments in the coming years.