Deloitte report predicts the growth of mobile commerce in Canada
|
Mobile technology is having an impact on several sectors throughout Canada
Multinational professional services firm Deloitte has released a new report highlighting the trends that are expected to be seen in the mobile space over the next 18 months. The report predicts that mobile technology will have a significant impact on a variety of sectors, ranging from retail to artificial intelligence. Notably, mobile commerce is expected to gain significant momentum over the next 18 months, especially as retailers become more supportive of mobile payment systems.
Young consumers are showing strong interest in mobile commerce
Last year, Deloitte's report proved to be approximately 80% accurate. This year, the report highlights the potential for millennials, who have long been an elusive demographic, to drive the growth of mobile technology in various sectors. Notably, those between the ages of 18 and 24 are less likely to use their mobile devices over their personal computers. They are, however, quite interested in mobile commerce. This interest comes from their inherent ties to mobile technology, as most of those within this demographic have grown up steeped in devices like smartphones.
Number of people using mobile payments service to grow by 150% in Canada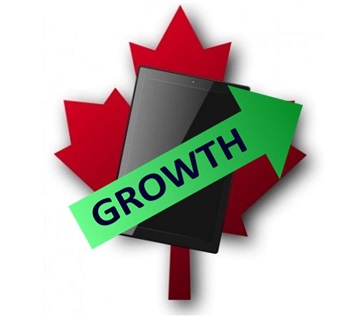 Deloitte predicts that, in Canada, mobile commerce may see aggressive growth. The firm expects to see a 150% increase in the number of Canadian consumers using mobile payments services over the next 18 months. Consumers are showing favor for mobile commerce because of its convenient nature. As mobile payments service become more secure, consumers are also becoming more willing to use these systems to purchase products that they are interested in. Retailers are expected to continue supporting mobile commerce more aggressively as well.
Mobile games are becoming very popular among consumers
The report from Deloitte also predicts that more consumers will become involved in mobile gaming. Canada is home to the third largest game industry in the world, valued at approximately $2.3 billion and employing more than 200,000 people. Canadian consumers are showing strong interest in mobile games, which also serve as another channel through which they can spend money.