Tablet commerce war begins over iPad sales
|
Walmart and Best Buy are already pulling out all the stops when it comes to selling the latest Apple device.
The Apple iPad Air will officially be available for purchase as of Friday, November 1, 2013, and many companies are already getting ready for the tablet commerce battle of the year to make sure that they will be the ones that will make the most sales from these highly coveted devices.
In fact, many retailers have been preparing themselves for a sales war unlike any that they have ever experienced.
In the spotlight, at the moment, are the tablet commerce efforts being made by Walmart and Best Buy, which have aggressively stepped up their games in order to secure their hold on the iPad sales market. They are both seeking to draw the largest number of buyers for the first wave of sales of these devices.
This includes tablet commerce efforts to offer these gadgets at a lower price than the competition.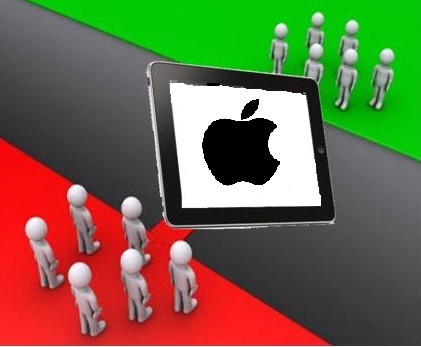 For instance, Walmart has announced that for the product launch, it will be offering one of its "roll back" promotions so that the iPad Air will be available for $479. However, this hardly suggests that the retail giant will be the only place that a deal can be found to purchase this device. Other retailers – particularly Best Buy – are well aware of that company's tactics and are making moves to ensure that their own offers are more appealing to consumers.
In this light, it has been rumored – though not yet confirmed (that is expected very soon) – that in the effort to lead the way in tablet commerce, Best Buy will agree to match the price of any competitor that is selling the iPad Air.
When all is said and done, that first weekend will clearly be offering consumers a range of different tablet commerce savings opportunities while they comparison shop to be able to purchase the latest gadgets from Apple. Even Apple, itself, has announced its own effort, saying that its shops will open their doors an hour earlier than usual in order to help to accommodate the rush of shoppers.