Nintendo breaks into mobile games
|
Mobile gaming has caught the eye of Nintendo
Acclaimed Japanese game company Nintendo is going to break into the world of mobile games. The company has announced that it will be developing and publishing mobile games in the near future. These games will be available on traditional handheld consoles as well as smartphones and tablets. Mobile gaming has become a powerful market for the game industry and many developers and publishers are beginning to focus on the mobile sector in order to connect with new consumers.
Nintendo may be able to compete in the mobile games space with its well loved franchises
Nintendo is somewhat notorious for being a slow-moving company. The company tends to stick to common practices that have proven to be successful in the past and is somewhat resistant to changes in the game industry as a whole. Nintendo is the world's largest game company by revenue, but if it cannot adapt to a changing global market, the company could see its position as a leader diminish over the coming years. Competition in the mobile space is quite fierce, but Nintendo has proven several times that it can provide gamers with an enjoyable experience with their various franchises.
Nintendo teams with DeNA to develop new mobile games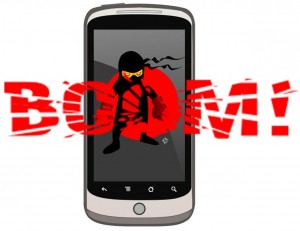 In order to break into the mobile games market, Nintendo has partnered with DeNA, a Japanese mobile game publisher. DeNA will be designing the first of Nintendo's mobile games, which will feature some of Nintendo's most loved and memorable characters. The announcement of the partnership bolster faith among investors, with Nintendo's stock price rising 27%. Though faith in the company has risen, there are concerns regarding whether or not Nintendo can compete in the mobile gaming space.
Mobile gaming continues to grow in popularity
Mobile games have become quite popular among consumers. These games are considered a valuable form of entertainment for these people, many of whom play games while on commutes or as an escape from tedious schoolwork. Consumers tend to spend money on these games as well, which has made the mobile games market quite lucrative and an attractive sector for companies like Nintendo.