Mobile security partnership forms between AVG and ZTE
|
This new deal between the two companies will add protection that will be pre-installed on smartphones and tablets.
AVG Technologies has now announced that it has entered into a global partnership with ZTE, a top telecommunications network, equipment, and mobile devices company, in order to pre-install its mobile security protection on those gadgets.
This partnership will pre-install AVG's flagship antivirus app onto ZTE smartphones and tablets.
AVG's mobile security app already has a massive number of users, on top of the millions who use its antivirus products to protect their PCs. This new partnership could give it the strength to keep it firmly in place among the device protection leaders around the world. The product that will be pre-installed on the ZTE devices will be AVG AntiVirus PRO for Android ™. App developers greatly covet the opportunity to have their applications pre-installed on devices, as the majority of consumers will stick with the software that came with their gadgts.
This will mean that a larger number of consumers will automatically have AVG mobile security.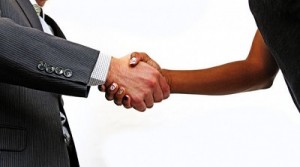 According to ZTE business manager, Wang Xuemei, "For many of us, our smartphones have become the primary device that we spend most time with, but ensuring mobile security can sometimes be an afterthought." She went on to explain that ZTE customers will now have the protection from AVG, which can "take the worry out of connecting to their favorite websites, apps, and using online services," through their ZTE devices.
Wang Xuemei also pointed out that this was a direct reflection of the company's dedication to protecting the devices of their customers to ensure that they will always have the best possible experience while using them.
The mobile security app will be pre-installed on the devices and will be available for free to ZTE customers for sixty days. After that point, they can downgrade their service to the AVG AntiVirus FREE for Android ™ app, which offers a core level of protection, or they can continue at the premium level with the enhanced features for a monthly subscription fee. The customer is given the opportunity to decide at the end of the free trial.