RBC is first bank in Canada to use mobile security with fingerprint verification
|
The Royal Bank of Canada will now be embracing Android M biometric support for authentication.
Royal Bank of Canada (RBC) has now announced that it is going to become the first Canadian financial institution to use biometrics for mobile security by way of fingerprint scanning for authorization.
This will allow RBC to use fingerprints as another layer of security authorization for its mobile wallet app.
This announcement also stated that the mobile security will be possible through the addition of new features available through Android. Google first announced those new features at its developers conference. They will become available through the use of Android M, which presently remains in the form of a developer preview. That said, it is expected that this version of the software will be rolled out later on in 2015. It has been speculated that the Android M rollout will likely occur at the same time as the release of two new mobile devices under the Nexus brand.
The Android M mobile security feature will allow fingerprints to be detected and analyzed for authentication.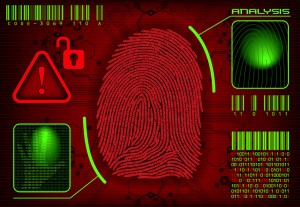 This will allow any app to be able to use the feature to detect the user's fingerprint and integrate it into its capabilities for authentication.
According to the RBC digital, payments and cards division executive vice president, Linda Mantia, "This new feature heightens security while providing an exceptional client experience with a simpler and quicker process for authentication and payment."
Furthermore, beyond fingerprint scanning, the mobile wallet app from RBC will also be adding further digital security features through the Confirm Credentials APIs that have been integrated into Android M. This will make it possible for device users to be able to gain access to secure apps from banks and password managers without the need for having to create new PINs, passwords, or other types of security patterns.
RBC will be rolling out its complete wallet app set of features later in 2015 at which point it is expected to make a relatively large update. At that time, it will be integrating the new mobile security features as well as public Host Card Emulation support.