Samsung partners with Oberthur Technologies for launch of mobile payments service
|
Oberthur Technologies will assist in the deployment of Samsung Pay in Europe
Samsung is preparing to launch its own mobile payments platform, called Samsung Pay, later this year and the company has chosen to partner with Oberthur Technologies in order to launch the service in Europe. Oberthur Technologies provides end-to-end service for digital payments and will help deploy Samsung Pay in several European countries. Samsung Pay is set to compete with other mobile payments services that are also expected to be launched in Europe later in the year.
Mobile payments continue to grow among consumers
Samsung Pay is designed to allow people to make purchases from their phones. While this is not a novel feature, the platform can be used in physical stores to make payments, replacing credit cards and cash. The platform makes use of NFC technology, which is capable of transmitting digital information over short distances. With an NFC-enabled mobile device, consumers will be able to use Samsung Pay in stores that have NFC-enabled point-of-sale systems. Currently, a relatively small number of retailers support such technology, but that is changing as mobile payments become more popular.
Samsung intends to uphold the convenience of mobile transactions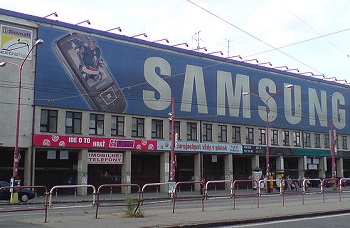 Mobile payments have become an important focus for companies like Samsung. These companies see a great deal of promise in the mobile payments space, as consumers have shown great favor for platforms that allow them to make payments in convenient ways. This convenience is the soul of mobile payments and has been one of the sector's most attractive features. Samsung is hoping to make its payments service as convenient as possible in order to ensure that it is appealing to consumers.
Samsung will have to fight for attention amongst other companies involved in mobile payments
Samsung Pay is expected to come pre-installed on the new Galaxy S6 and Galaxy S6 Edge devices. These devices are likely to be launched later this year. Samsung will have to compete aggressively in order to win the favor of merchants and consumers alike, vying for attention against other companies that have launched similar mobile payments service in the past few months.