Mobile payments strategy hinted at by Tim Cook
|
Apple's CEO has placed the spotlight back on the ability to complete transactions with iOS devices.
Tim Cook, the chief executive at Apple, recently dropped some hints regarding a mobile payments strategy for the iPhone manufacturer, as well as for the use of the Touch ID feature that was recently added to their mobile devices.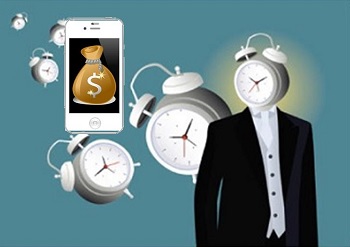 Though this was clearly not an announcement, it was certainly a hint about things to come.
Cook linked the idea of mobile payments with the Touch ID system technology that is included in the latest smartphone releases from Apple. When he held a conference call with analysts, discussing the earnings of the company, he stated that this is sector "we've been intrigued with," and added that "It was one of the thoughts behind Touch ID."
The feature was unveiled as a security enhancement but could also provide mobile payments verification.
The TouchID until now has been meant for making it easy and convenient to unlock the iPhones without having to enter a password. That said, ever since it was first seen, there have been speculations made regarding its potential use for verifying an individual's identity if the device is used for making a purchase.
_____________________________________________________
Ad -

#1 Ways to Double Your Productivity For Life
By Jason Fladlien, referred to by many as "One of the top 5 living marketers on the planet". How did he get there? By working smart. Get twice as much out of your day with Jason's easy system -
Learn More Here
_____________________________________________________
That said, Apple has not yet given any other online merchants the opportunity to use the device for making verifications of purchases. It has also not provided access to the fingerprint scanner of Touch ID to third parties. Equally, it hasn't provided third party access to the Secure Enclave verification computing resources from A7 for any other reasons.
During the conference call, Cook did say that there has been a positive response from the public to the existing form of Touch ID functionality. He expressed that Apple is seeing that people enjoy being able to use it for verification in order to make purchases from the iTunes store. He said that they have been watching people liking the opportunity to purchase content ranging from books to music and movies. His description of the purchases using Touch ID was "incredibly simple and easy and elegant."
More specifically, he did go as far as to say that in terms of mobile payments, "It's clear that there's a lot of opportunity here."