Mobile payments future is becoming clearer
The last few weeks are proving to be a defining period for this type of transaction.
Over the last few weeks, the combination of the groundbreaking mobile payments announcements made from Money2020 in Las Vegas and from the GSMA's NFC & Mobile Money Summit in New York have allowed a much clearer vision of the future of this technology to be formed.
The leaders of the industry giants are now revealing the next steps that their companies will take.
This has given the world the opportunity to see a much clearer vision of the future of mobile payments technology, with increasingly pervasive tech as well as a considerable cooperation from the industry. As was pointed out by the co-founder and CEO of Ensygnia (a visual pay technology), Richard H Harris, m-commerce venders and retailers alike will now be working to give consumers a better shopping experience overall.
This includes the development of mobile payments for everything from smartphones to wearable gadgets.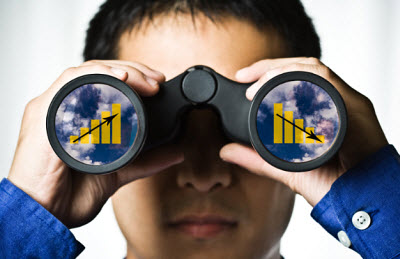 It also involves the creation of new ways for people to order their products and services and to employ mobile payments through the establishment of identity and by "tokenizing the things we use for identity," said Harris.
The Visa global head of digital for developed markets, Sam Shrauger, explained that he sees the tech within the retail environment becoming more omnipresent. He stated that by being able to work together, it will become possible to establish a "strong ecosystem" that will be both secure and safe because it gives consumers the opportunity to – for instance – walk into a restaurant and have their meal already prepared and sitting on the table for them. He explained that mobile payments and commerce are "all about taking friction out of every aspect of the shopping, buying, paying, post-transaction experience."
The Groupon owned Breadcrumb restaurant point of sale system founder, Seth Harris, agreed with Shrauger's statement that cooperation of this nature will broaden, as companies are well aware of how difficult it is to progress in this way when they are attempting to do so on their own. "I think we're going to see a lot more cooperation among a lot of the big companies than people really realise. It's only through us all working together that I think we're going to get there fast."
PayPal's vice president of global solutions management, Carey Kolaja, pointed out that there has already been notable progress in mobile payments and loyalty systems over the last year and a half; that more distance has been travelled in that time than it has in the last decade.
Tags:
breadcrumb mobile payments
,
ensygnia mobile payments
,
future of mobile payments
,
mobile commerce
,
mobile payments
,
mobile payments and loyalty systems
,
mobile payments predictions
,
mobile payments technology
,
mobile payments trends
,
mobile transactions
,
paypal mobile payments
,
smartphone payments
,
wearable gadgets
About The Author
Julie Campbell
About Julie Campbell: With a solid background in writing and translation Julie has built her career on digging up fascinating and hard-hitting news stories. For over a decade, she has focused on the impact of technology on the world of commerce and has taken a specific interest in emerging mobile channels. Follow on Google+