Mobile payments based on NFC technology are the next French strategic partnership
|
Visa and Orange have now announced that they will be working together in this new service.
Orange, a French operator group, has now entered into a strategic partnership with Visa, the credit card giant, in order to help to speed up the awareness of using NFC technology for contactless mobile payments in the country.
The operator has also launched a smartphone based prepayment solution in France called Orange Cash.
These two companies are collaborating to make sure that rate by which consumers are discovering mobile payments based on NFC technology will be considerably accelerated in France. Both of these companies have stated that their goal is to boost awareness of the benefits of using near field communications tech for contactless transactions. They feel that France is a solid marketplace for this type of effort as it is already seeing an increasing adoption among consumers.
The companies stated that in the last half year, contactless mobile payments terminals in France have increased by 50 percent.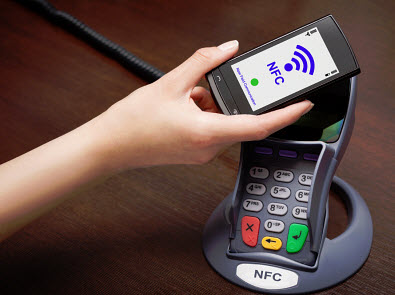 In the last six months, the number of terminals used by French merchants that include contactless mobile payments has risen by over 50 percent. This means that today there are more than 200,000 active terminals in the country. Moreover, there has been a tremendous NFC technology enabled smartphone deployment in the country, which ensures that a growing number of consumers actually have the necessary tech to complete contactless transactions.
The prepayments service called Orange Cash will become available to subscribers to Orange that have NFC technology compatible smartphones in Caen and in Strasbourg in the first part of 2014. This will be the first stage in a nationwide launch of the mobile payments program within the second quarter of next year.
Customers using this program will need to download the app for Orange Cash from the app store that is applicable to their device, and then simply top up the account with funds by choosing their bank card. In order to actually make a mobile payment through this service, they will simply need to tap their NFC technology enabled device against a compatible payment terminal at the checkout of the retailer's location.