Mobile marketing services at Adobe receive an iBeacon boost
|
The support of this technology coincides with an effort to make apps easier to manage.
Adobe has taken a larger step into the mobile marketing sphere as it revealed a set of rejuvenated services that are designed to help companies to be able to create, manage, and provide a customized real time app experience to their customers.
This entire opportunity will be available through the Adobe Marketing Cloud platform.
There is quite a list of services that have been added to what Adobe is now offering, with its entry into the mobile marketing channel. Along with its support of Apple's iBeacon, it is also offering a number of different ways to reach consumers, personalize the experience, provide incentives for taking action, and offering ways for merchants to be able to measure results.
The goal is to provide a very well rounded and complete mobile marketing opportunity.
Among the new Adobe Mobile Services 2.0 offerings are: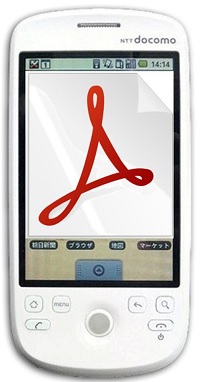 • Adobe Experience Manager apps for marketers, as well as the PhoneGap Enterprise for mobile app development firms.
• Measurements for campaigns, including for which campaigns are producing results and user behavior measurements to enhance engagement, launch events, and encourage content sharing, in addition to product purchasing.
• Apple iBeacon support, giving marketers location based data so that properly timed notifications can be delivered based on where the user is.
• Customer re-engagement features across mobile apps, giving companies the ability to deliver the latest news, report on credit balance details, and others.
Among Adobe's primary goals has been in enhancing and increasing its offerings for its Marketing Cloud when it comes to mobile. Near the close of last year, that company released its SDK for Mobile Services, which included the ability to use location based technology for geotargetting users, as well as for the analysis of consumer data, optimizing the performance of the app, monitoring of key performance indicators (KPIs), and even conducting certain forms of A/B testing.
It is clear that their focus continues to be a drive forward into mobile marketing, and this release that includes iBeacon indicates that geolocation technology will be playing an important role in that effort.