Mobile marketing will overtake print newspaper ad revenue in 2014
This prediction has been made specifically about the U.K. industry by eMarketer.
Newly released research from eMarketer has forecasted that mobile marketing ad spending will break the £2 billion mark this year, and will have reached £9 billion by 2017 across all digital media.
This will have the channel overtaking the revenue from newspaper ads for the first time, this year.
This will be a considerable increase in the total digital media advertising spending, which had reached £6.3 billion, last year (that is, a share of 44.3 percent of the market), to reach £7.1 billion, this year (which will mean a share of 47.5 percent of the market), according to the mobile marketing data released by eMarketer.
The figures estimate that mobile marketing will eat into newspaper advertising quite a bit.
The estimated figures from the firm suggested that national and regional newspaper advertising will drop from having been £2.2 billion last year (a share of 15.3 percent of the market), to £2.1 billion, this year (for a share of 13.8 percent of the market). This will represent that sharpest market share loss across all of the various categories of media between last year and this year.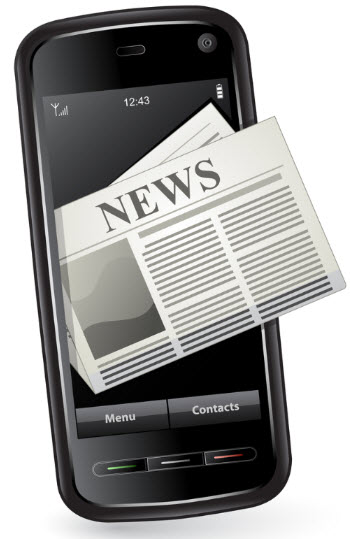 Newspapers will be taking a place behind mobile ad spending in the United Kingdom, for the first time, says eMarketer. The amount being spent for advertising to smartphone and tablet customers will rise from last year's £1.9 billion to a much higher £2.3 billion, this year. It was also predicted that by 2017, the figure for newspaper ad spending in the U.K. will have dropped to only £1.9 billion (11.2 percent share of the market).
Equally, while mobile marketing takes off, television advertising is also expected to rise from £3.6 billion to £3.7 billion from 2013 and 2014, although its share of the market will slip just a little bit from last year's 25.6 percent to 24.7 percent this year. eMarketer feels that when it comes to the amount of money being spent on digital channels will only continue its sharp increases from now through 2017. By that year, ad spending on digital will rise to £9 billion (a market share of 53.8 percent).
About The Author
Lucy
Lucy is a stay at home mom that loves to write. Mother of three, she keeps herself busy, between writing and playing taxi cab! She is originally from Los Angeles and keeps herself in the trend loop with many social networking groups she has formed. She attended UCLA and has found her home as a writer for now and in the future.