Mobile gaming brings in more money when games offer greater challenge
|
Analysts say that mobile gamers are looking for more than repetitive game play.
Although games like the "Candy Crush Saga" are still highly lucrative in the free-to-play mobile gaming industry, other games like "Clash of Clans" that provide gamers with a more challenging experience, are notably gaining greater popularity and becoming quite lucrative.
Supercell's fortress defense game is currently in the lead over King Digital's popular puzzle game.
Last year, Supercell's "Clash of Clans" was battling neck and neck with King Digital's "Candy Crush Saga", to be the mobile game that would have grossed the most profits in 2013. However, so far, in 2014, "Clash of Clans" is proving to be the dominant of the two.
Analysts believe the style of game that appears to be the most successful is a good indication of which type mobile users are likely to spend money on in the future. According to the CEO of Super Data Research, Joost van Dreunen, "It's starting to get to the point where, if nothing else, you have to have a little bit more of an enticing offering, a larger narrative and broader brand."
The market for "Clash of Clans" and other "midcore" games like it is expanding. Many mobile gamers are looking for a mobile gaming experience that is more engaging than what causal games, such as "Candy Crush", have to offer. This doesn't mean that casual games will become less lucrative, but mobile developers are finding that the demand for titles that immerse users in game play are likely to boost engagement, which increases the probability of users spending more on the additional paid features that are offered for these free-to-play mobile games.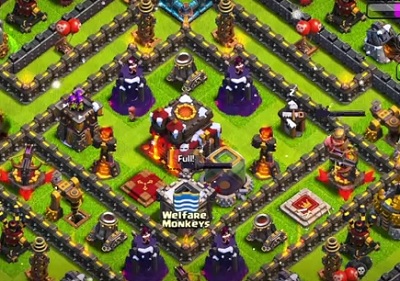 Midcore mobile games are highly lucrative in the mobile gaming industry.
Mobile games that fall into the midcore category are not as repetitious in terms of game play as puzzle games are, for example. Instead, they offer the user with more flexibility and options. For instance, they may have a storyline and characters that are customizable. In addition, it is not uncommon for role-playing and real-time strategy elements to be integrated into these games. In essence, they have certain features that immerse gamers in a similar way as "core" computer and console games do.
It is estimated by NewZoo, a video games market research firm, that of the $14.9 billion that the mobile market made in 2013, worldwide profits for midcore mobile gaming were responsible for $3.8 billion of this total. This is almost two times higher than the $2 billion in returns that was made in 2012 by these types of games.