Mobile commerce will be used by 58 percent of holiday shoppers
|
The most common purpose for shopping over smartphones and tablets will be to locate stores.
At a time in which there are scores of holiday shopping forecasts are starting to be released, the consensus appears to be that mobile commerce is going to be one of the most critical components of this vital season, despite the fact that a growing number of consumers will be headed to actual stores in order to make their purchases.
This implies that m-commerce and in-store shopping will complement one another, this year.
This means that it is important for brick and mortar shops to focus on mobile commerce not as its competition, but as a complement to its own ability to make a sale. Smartphones and tablets are set to play a very important role in the complete process of both shopping and decision making. Consumers will use their devices regardless of the fact that they will still go to stores in order to buy what they want.
For this reason, mobile commerce isn't necessarily an independent shopping channel but one that works with others.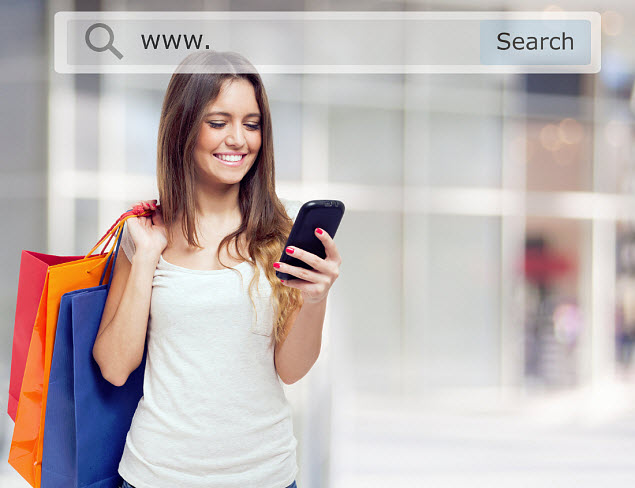 That said, while shoppers are looking to their mobile devices to learn more about the products that they are considering, to compare prices, and to find the places that sell the item, they still often prefer the experience of going to the store and seeing the items in person before they buy them. They also like the opportunity to have the item that they have purchased in their hands, instead of having to wait for it to be delivered.
According to the 2014 holiday shopping study conducted by Deloitte, which included the participation of 5,000 American consumers, the average holiday spending this year will be $1,299, which represents an increase of 13 percent over last year. Among all U.S. consumers 72 percent will be using their smartphones for shopping purposes, though this does not mean online purchases, exclusively. The report on the mobile commerce survey showed that the devices would also be used for the following purposes:
• 58 percent – to find a store location
• 52 percent – to obtain and compare prices
• 48 percent – for browsing products online
• 47 percent – to obtain information about a product
• 44 percent – to read product reviews
• 41 percent – to check the availability of a product
• 41 percent – to obtain sale information, discounts, offers, and coupons
• 36 percent – to use social networks to discuss products
• 35 percent – to purchase a product or service online
• 32 percent – to receive text message based deals from retailers
• 31 percent – to scan barcodes such as QR codes to learn more about a product.