Mobile advertising is growing rapidly in New Zealand
The country has been making global headlines due to the increases that it has been seeing in its smartphone ad spend.
Despite the fact that New Zealand is a relatively small country and a limited market when compared to some of the other giant nations and populations, it is now at the top of mobile advertising headlines due to the massive growth that it has seen in its usage and spending.
This has occurred as a result of the latest figures that were released by InMobi in its annual report.
The Mobile Insights Report has now been released by InMobi and has placed the spotlight on New Zealand due to the tremendous growth that the country is experiencing in mobile advertising. The report showed that there were 4.4 billion ad impressions served on the country's network, last year. When taking into consideration that there is a population of only 4.4 million people in the country, the smartphone based ad stats are very striking.
The report showed that the year before, there had already been 3.3 billion mobile advertising impressions.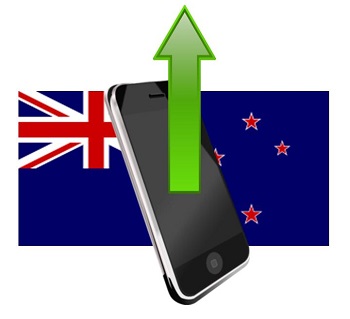 The InMobi report also showed that the company's analysis showed that the in-app advertising in New Zealand experienced a growth of 45 percent in 2014 over what it had been the year before. In fact, those ads made up 71.7 percent of all impressions.
According to the InMobi Australia and New Zealand regional director and general manager, Jon White, "This significant growth on our network is further indication of the rapid shift in consumer behavior in New Zealand, reflecting both an increase in audience size, as well as an increase in activity."
White then went on to say that while they now anticipate growth figures for mobile advertising to be large on their network, the statistics that were actually revealed within their analysis suggest that mobile ad use is "certainly still in a strong growth phase within the country." He also pointed out that this represents a vital shift in the behavior of consumers and that marketers should be aware of it in order to be able to act on it appropriately.
About The Author
Denny
Denny is a graduate of the California State University of Northridge where he majored in Journalism and American History. Denny writes for Mobile Commerce Press on a part time basis while also working on his own ebook, The Only Mobile Marketer Left Standing. We've been told this title may change at least a hundred times before or even after publishing.