Spending on mobile advertising varies around the globe
The results of a recent market analysis has shown that different regions and platforms see different spend rates.
Mobile advertising is taking off in virtually every market around the world, but the operating system that is targeted seems to have a considerable impact on the amount of spending that is being invested into that particular channel.
The results of a recent mobile marketing analysis has revealed that Android currently leads the way.
When it comes to impressions over mobile advertising, Android is the current winner, with 62.7 percent of the global market during the fourth quarter. Comparatively, that same figure was only 37.7 percent during the same quarter in 2013, which shows a massive shift in dominance in that area. These stats were cited by eMarketer, as per the data that was collected by the Opera Mediaworks mobile ad platform.
Apple's mobile advertising share over iOS fell substantially to 27.2 percent from having been 43.4 percent the year before.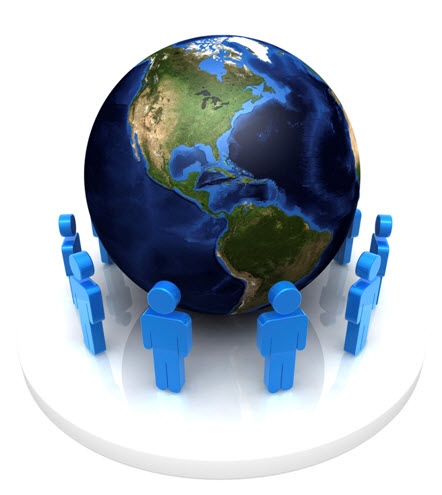 Still, while impressions may have fallen considerably over iOS, Apple still maintains dominance in another area of mobile marketing. That is in the revenue generated through that channel. In fact, iOS represented 51.7 percent of the global mobile ad revenue during last year's final quarter. Comparatively, Android held 41.2 percent of the market, which isn't too shabby, but that is clearly notably lower than Apple's percentage.
Still, the trend does show that even in revenues, Apple slipped, while Android climbed. The year before, in terms of mobile ad revenues, iOS had held a 55.7 percent share in the last quarter, while Android had only 37.7 percent.
Among the explanations for this mobile advertising trend is that iOS remains a more powerful force in developed markets, where the ad spend is higher. Therefore, while Android may have held onto 84.4 percent of the smartphone shipments in last year's third quarter (says IDC data), the notably smaller 11.7 percent share held by iOS happens to be located primarily in a part of the world where the ad spending is notably higher. This means that every iOS device presents a bigger mobile ad spend than each individual Android mobile gadget.
About The Author
Rebecca
Rebecca currently attends CSUN and is working on her B.A. Her specialty is in technical writing and has posted many quality articles on other popular sites - we are so excited to have her on board!