Apple Watch can be purchased only by way of reservations
|
The Apple Store will not be selling these smartwatches directly to consumers, as many had expected.
An official announcement was recently made that revealed that people who had been hoping to make a direct purchase of the Apple Watch may be disappointed as the company will be using a reservation system instead of sending it out to the retail store shelves.
The smartwatches will not be making their way to the shelves of the Apple Store to be picked up by consumers.
Instead, the only thing that will be possible for consumers to make in-store will be to make reservations for the Apple Watch devices that they want. This will involve a unique reservation system that will open up on April 10. It will make it possible for customers to reserve the model that they want and then pick up the smartwatch device at the Apple Store of their choice once it becomes available on April 24.
The reservations for the Apple Watch need to be made with a representative of the company's retail stores.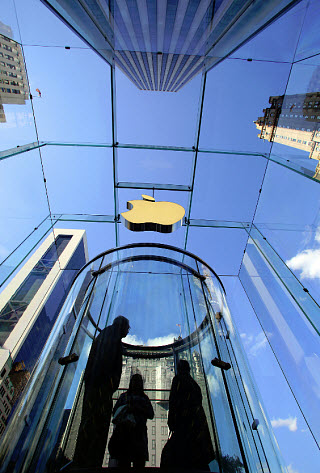 Making the appointment gives consumers the opportunity to try out the smartwatch for themselves before they make the reservations to actually purchase one. While this may lead to disappointment for those who had hoped to make their purchase within the actual retail stores, the hope is that they will feel more confident in selecting the model that they want when they reserve it online, particularly after trying it out with a store rep.
Apple has made this decision to be able to ensure that they will have enough stock of the models that the customers want, when they begin their shipments. This way, shoppers won't end up having to face letdowns when the model that they want goes out of stock in the retail stores where they want to buy them.
The Apple Watch reservation system will provide the company with the reaction time that is needed to ensure that it will be able to keep all of the stock dispatch issues sorted out. The pre-orders for the smartwatches will begin in the United States, as well as Canada, the United Kingdom, France, Germany, Australia, Hong Kong, and Japan.