Apple Watch apps are beginning to launch
|
The pre-order date for the smartwatches is coming ever closer and now applications are finally starting to appear.
Ever since the Spring Forward event at Apple, reports have been stating that the company has been keeping the majority of Apple Watch apps developers from releasing their applications and updates, but some are now starting to squeak through.
While the devices haven't even gone on sale, yet, the apps are starting to be listed for curious consumers.
The tech giant is now allowing some of its developers to certain updated versions of their mobile applications in a form that will be compatible as Apple Watch apps. The important thing to recognize at the moment is that there have only been a select few that have been permitted to make these launches. The support for the company's first smartwatches is still quite restricted and the majority of developers have still had to keep the lid on the release of their own offerings.
It is believed that the Apple Watch apps that have been launched were likely handpicked for this purpose.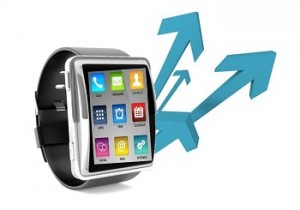 Those smartwatch apps were probably chosen for providing the best possible experience over this type of wearable technology device. For this reason, though, it means that the list of the number of apps that can be downloaded for the devices remains quite limited. Still, among the few that are actually available, there are some rather powerful options.
Among them include the applications from Target, Twitter, At Bat, Evernote, CNN, and MLB.com. While the updated versions of those apps that are Apple Watch compatible can already be downloaded or auto-updated, it won't actually give anyone the opportunity to check out the new functionalities, quite yet, as the device hasn't even become available for sale, just yet. Therefore, the satisfaction that customers will have with those apps won't actually be known until the end of the month, at the very earliest.
Once the wearables start to be shipped and customers begin using them, it is expected that there will be a much broader wave of Apple Watch apps that will rapidly become available, as developers scramble to take advantage of the opportunity of the limited starting market in a device that is expected to reach considerable popularity.