AOL looks to use mobile marketing to reach out to millennials
|
The company is working to be able to use smartphone ads, but progress has been slow so far.
AOL has made it more than clear that mobile marketing is a goal for their future, particularly through the acquisition of Millennial Media, which also helped to reveal precisely who their ads will be targeting.
That said, the millennial generation is one that is being broadly targeted, so this could be a bumpy road.
eMarketer has recently stated that "According to eMarketer's latest U.S. ad spending forecast, catching rivals Google and Facebook could prove challenging." The company went on to explain that "Google commands 32.9 percent of mobile ad revenue in the U.S., or nearly $10.02 billion. Facebook captures 19.4 percent, or nearly $5.9 billion," and pointed out that only about 0.3 percent (about $101.2 million) of that mobile marketing ad revenue is captured by Millennial Media.
The fact is that mobile marketing has broadened to the level that it is now highly challenging to carve out a portion.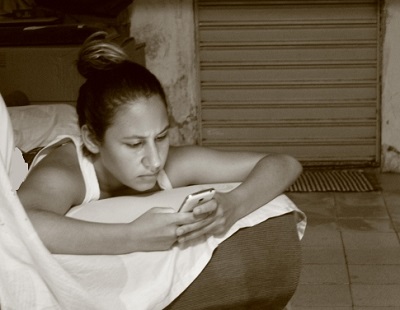 In order to actually become a major player in the industry, it would take a great deal of strategy and a massive amount of investment. Companies that want to be able to offer something to mobile advertisers need to be able to provide them with a tremendous scale, a huge audience targeting ability, and precise measurement tools with some considerable sophistication. This was pointed out by Cathy Boyle, an analyst at eMarketer.
_____________________________________________________
Ad -

#1 Ways to Double Your Productivity For Life
By Jason Fladlien, referred to by many as "One of the top 5 living marketers on the planet". How did he get there? By working smart. Get twice as much out of your day with Jason's easy system -
Learn More Here
_____________________________________________________
According to Boyle, "AOL will gain ground in two of those areas through its purchase of Millennial Media." She also said that by acquiring that company, AOL will be able to enjoy a notable expansion of the depth of the ad and in-app display inventory that it can provide to advertiser clients. This will help them to be able to boost their scale in a meaningful way. Furthermore, she also underscored the fact that publishers will have the chance to obtain Millennial Media's sizeable user profile data, which will assist in improving the ability at AOL to locate specific target audiences through using mobile technology.
Still, what cannot be forgotten is that they are not the only player in mobile marketing at this level, and that the competition from other leaders – in fact, the competition from Google, alone – remains tremendous.