2014 may be a major year for mobile commerce
|
Report predicts the impact of mobile commerce around the world
This may be a very important year for mobile commerce, according to a new report from InMobi. The mobile advertising and analytics firm expects to see more people participate in mobile commerce this year than they ever have in the past. People are becoming more comfortable with the concept of shopping for and purchasing products from their mobile devices. As more people gain access to smartphones and tablets, retailers and other businesses are beginning to cater more to these consumers, offering services that are meant to promote mobile shopping and spending.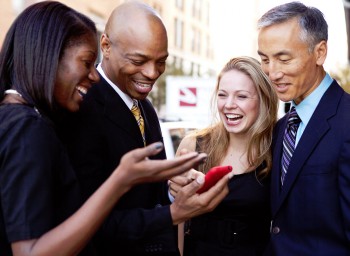 Consumers are becoming much more comfortable in the mobile space
According to the report from InMobi, 85% of consumers worldwide plan to participate in mobile commerce within the next 12 months. This is a 15% increase over what had been reported in 2013. Last year, many retailers began taking the mobile space more seriously. Retailers began supporting mobile commerce platforms or introducing platforms of their own in an attempt to engage and remain relevant with consumers that were becoming more reliant on mobile devices.
Mobile devices have a major impact on consumer purchasing decisions worldwide
The report shows that 48% of consumers claim that mobile devices are having a major impact on their purchasing decisions. Many note that marketing campaigns specifically designed for mobile engagement have been more effective in capturing their attention. Because these consumers are mobile, they are able to act on marketing that they are interested in very quickly. In many cases, effective mobile marketing strategies have lead to mobile purchases, further familiarizing consumers with the concept of shopping from a smartphone or a tablet.
Mobile marketing is becoming more important for businesses and consumers alike.
The report highlights the impact that mobile marketing is beginning to have. Approximately 87% of consumers have noted that they have noticed mobile advertisements, with 61% noting that they are more comfortable with mobile advertisements than those they see on TV or online. Businesses that intend to remain relevant with consumers may need to begin taking mobile commerce more seriously.