Mobile commerce is biting into Apple in China
|
The tech manufacturer has seen considerable challenges in the country, but it appears to be making headway.
While Apple has struggled to take hold in mobile commerce in China, a highly desirable market, the latest figures are starting to indicate that the manufacturer is starting to find it increasingly easy to sell its iOS based devices within this most populated country in the world.
A recent report from Bloomberg has revealed that Apple is opening many new retail shops in China.
Though this has not necessarily been officially announced, the mobile commerce news has shown that Apple has been hiring a massive new crew of managers in order to be able to provide the various locations with staff. So far, it appears as though there will be six new Apple stores in the works to one day open their doors in various places across China.
The hiring to enhance this mobile commerce experience is occurring in six Chinese cities.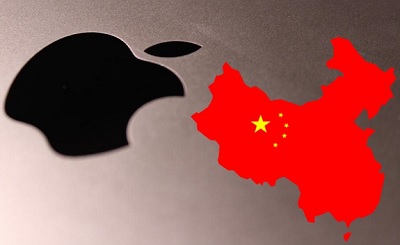 It is therefore assumed that there will be one Apple store placed in each of those various urban areas. The hiring is for outlets that will be located in Shenyang, Chongqing, Hangzhou, Zhengzhou, Wuxi, and Tianjin.
_____________________________________________________
Ad -

#1 Ways to Double Your Productivity For Life
By Jason Fladlien, referred to by many as "One of the top 5 living marketers on the planet". How did he get there? By working smart. Get twice as much out of your day with Jason's easy system -
Learn More Here
_____________________________________________________
At the moment, none of those cities have an Apple retail store location, which makes it appear even more evident that any hiring that will occur there will be for a shop that will be opening its doors in the future, as it cannot be for one that is already in existence. Another indicator that has been suggesting that the stores will be coming soon is that there is another iPhone anticipated before the end of the year. In fact, the majority of the mobile technology industry is in relative agreement that it will be launched by this fall.
That said, while it is quite likely that Apple retail stores will be opening in those Chinese cities in order to take advantage of the mobile commerce opportunity of having more shops in this massively populated country once the iPhone 6 is released, that also has not been confirmed by any official sources. Equally, it would make the spread of the devices in China much easier for the country if the doors were open in time.