US retailers may be missing out on a major mobile commerce opportunity
|
Retailers avoiding the mobile space could miss out on a serious revenue opportunity
The holiday season is coming and U.S. retailers could be missing out on one of the greatest mobile shopping opportunities in recent history. A new report from Jumio predicts that retailers could miss out on $8.6 billion in revenue due to outdated mobile checkout solutions. Many retailers have made attempts to engage mobile consumers by offering them new payment solutions that are mobile-centric, but old and inefficient solutions could make it hard for consumers to actually purchase products online and in physical stores.
20% of all online sales made during the fourth quarter of this year may come from mobile devices
According to data from the National Retail Federation, holiday sales for 2014 are expected to reach $616.9 billion, growing 4% over what they had been during the 2013 holiday season. An estimated $105 billion in revenue is expected to come from e-commerce. Another report from IBM suggests that approximately 20% of all online sales made during the fourth quarter will come from a mobile device. Retailers that are not prepared to engage mobile consumers could lose out on a very promising opportunity.
Mobile commerce continues to experience strong growth in the US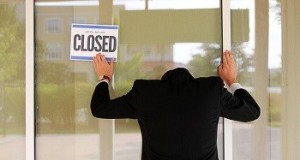 Mobile commerce has become quite popular with consumers. Mobile shopping is often seen as more convenient and while most people continue to favor visiting physical stores, the demand for mobile payment services has been growing rapidly. Many consumers plan to do their holiday shopping online, using their mobile devices to research and discover products they may be interested in. Some will also be looking for ways to make their shopping experience more convenient and avoid crowds at stores. Mobile payment terminals can offer this convenience and may help make a retailer more attractive to consumers.
Outdated commerce systems cause frustration among consumers
The report notes that many people that shop online using a mobile device end up abandoning their purchases. This is due to frustrations with outdated commerce systems that are still being used by retailers. These systems make it difficult for people to complete transactions when they try to purchase products from their smartphones and tablets. Many of these systems are designed to be used on conventional computers and not mobile devices.