UK mobile commerce is most busy on Christmas
Forget Black Friday because in the United Kingdom shoppers buy the most on Christmas Day.
Some fascinating festive shopping insight is coming from the United Kingdom, as data has shown that UK mobile commerce spikes higher on Christmas Day than any other day of the year. Criteo recently released the results of a recent study. The festive trends analysis showed Christmas itself was the top shopping day for smartphone users.
This study took into account the volume of shopping on all days throughout the holiday season.
This holiday shopping study included Black Friday. What Criteo found was that on Christmas Day, 62 percent of online purchases are made over smartphones. This effectively makes that holiday itself the busiest UK mobile commerce day. There have been a number of theories to explain this trend.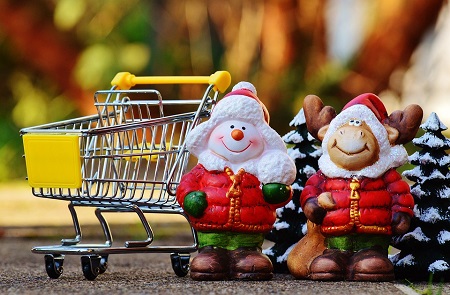 Primarily, researchers believe that mobile shoppers look around online to find sales on gifts they wanted but didn't receive. If Santa didn't bring it, they're determined to find it for themselves. Moreover, as the brick-and-mortar shops are closed that day, their only option is to go online. Criteo reported that 53 percent of Christmas Day shoppers are looking for items for themselves over their smartphones.
UK mobile commerce has already been showing a heavier trend than in the United States.
Previous studies have indicated that people in the United Kingdom are more likely to complete a purchase over mobile commerce than their American counterparts. This only increases the tendency to use the device that is already in their hands in order to make a purchase. On the other side of the ocean, many Americans still prefer to use their laptops.
In the UK, only 28 percent of online shoppers are making their purchases over a desktop. That figure is quite different in the United States.
The Criteo study showed that while the largest day for sales volume is Black Friday (246%), Christmas Day leads in a different area. Two out of every three transactions completed online are done over smartphones. While the actual total number of purchases may not be as high on Christmas as it is on Black Friday, the percentage of UK mobile commerce purchases is notably higher that day when compared to desktop.
About The Author
BWild
While taking an extended vacation (due to lack of work) from Bill's normal occupation as a sound engineer, he found writing to be a new found passion. Technology trends sparked his interest so he started writing about the latest and greatest gadgets to hit the market and then we found him, or he found us...does it really matter? Bill now writes for Mobile Commerce Press concerning news matters that are changing the industry today.