The popular online social networking service is no longer developing its Glass app.
Last week, 9to5Google reported that Twitter has stopped the development of its Google Glass application and the app has disappeared from the Glass market, which means new users or users who never installed the app on their wearable device when it was available, will not have this option now and those who previously had the app but removed it will not be able to reinstall it.
The app from Twitter is also gone from MyGlass.
The app, which first became available to the Glass market back in May of last year, is also absent from Google Glass's management and app center, MyGlass. While it used to carry a message that stated if a user has Glass and wanted to use Twitter, they simply needed to turn on Twitter by heading to google.com/myglass, this message is now gone and once the app is deleted by a user, it cannot be reinstalled.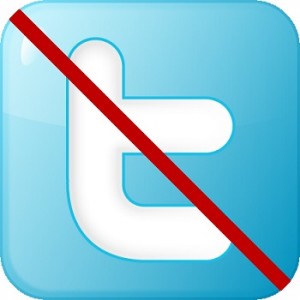 A Reddit user known as pete716, who was among the first to have received early access to the device, posted about the sudden removal of the app and said that "According to Glass support Twitter is no longer developing their Glass app. This was one of my favorite and most used apps on Glass. If you remove Twitter from your Glass it disappears from Glassware and there is no option to reinstall it."
Google Glass users may need to wait for a third-party app developer to fill the void.
It is not clear why Twitter dropped its support for its Glass app, especially since it seemed well liked by users and the two products are well suited to one another. However, what this means is that users of the wearable won't be able to enjoy the tweeting experience until a third-party app developer comes along and provides a solution.
One Redditor commented that the withdrawn support from Twitter is "bad news" because of what has been implied, which is that big names like Twitter appear to be losing interest in Google Glass even before the device has hit the market for consumers. Whether or not major players are losing interest in the smart glasses has yet to be seen, but this sudden move by the popular social network has certainly raised some eyebrows.