Wearable technology will become a new dedicated division at Burberry
|
A growing number of successful American consumer companies are now looking to wearables for their future.
Some of the biggest and most celebrated businesses in the United States have now added a division of some form that is dedicated to looking into how wearable technology and other trends will affect them.
Burberry has now created its own innovation group that they have called the What If Group.
Christopher Bailey, Chief Creative and CEO at Burberry, stated that this business has assembled the What If Group in order to consider the way that tech and fashion can come together. This includes thoughts about wearable technology, such as if tech could be brought directly into a garment's fibers or adding chips to a fashion accessory. At the time that this article was written, Bailey had not elaborated much more in terms of the details of their intentions, but a company representative shared a little bit more.
This group that is considering different possibilities for wearable technology has a range of different recruits.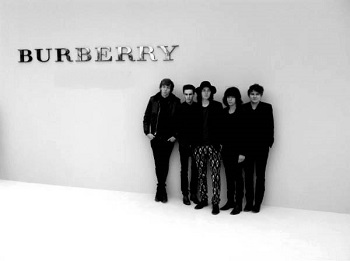 The company rep explained that the members of the group are from all across the company. They assemble once every month in order to discuss areas in which there will be trends in retail, fashion, and technology separately or when brought together. The goal of these meetings is to be able to come up with innovative new ideas that may one day be offered to the company's customers.
This is not the first time that the company has dabbled with wearable tech. In fact, in 2012, it attached RFID chips to some of its accessories. This way, when shoppers at the Regent Street flagship store of Burberry in London stepped near certain fitting room screens, specific content (such as some information about the materials that were used to create a certain bag, or a video that demonstrates the way in which a skirt was worn on a model that walked a fashion show runway) was displayed.
However, Bailey indicated that the company may now be looking to wearable technology more closely, examining certain devices such as the Opening Ceremony bracelet from Intel, or the "biometric" fabrics from Ralph Lauren.