Wearable technology promotions continue by smartphone makers
|
Demand continues to rise for wearables and it appears to be reaching every corner of the world.
The wearable technology fad has not only been making its way through developed markets, but it is also spreading through developing nations, as well, such as in the largest economy of Africa, Nigeria.
Phone manufacturers in that company are currently pushing a range of different wearables to boost their revenues.
These companies are focusing on their promotions of items that range from smartwatches to smart glasses as well as fitness bands and other electronic accessories. The hope is to increase revenues as well as to take hold of a larger market share. Followers of the market feel that demand is rising as smartphone penetration reaches an uppermost point and as the integration of wearable technology gadgets with those mobile devices boosts their functionality.
The enhanced experience has allowed the demand for wearable technology to experience a considerable growth.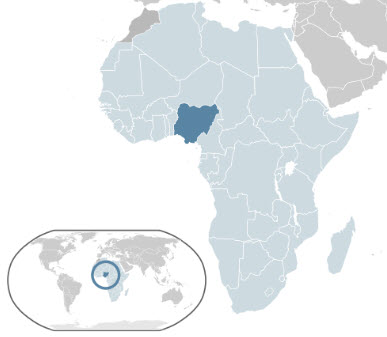 Figures from Technology Distributors (TD) show that more than 10 million smart devices that come to a value of more than $1 billion were sold in Nigeria last year, alone. That said, market followers have feel that the upcoming wave of devices to be sold within the mobile industry is likely to be within the wearables category.
_____________________________________________________
Ad -

#1 Ways to Double Your Productivity For Life
By Jason Fladlien, referred to by many as "One of the top 5 living marketers on the planet". How did he get there? By working smart. Get twice as much out of your day with Jason's easy system -
Learn More Here
_____________________________________________________
Research firm Deliotte forecasted that fitness bands, smartwatches, and smart glasses would break the $3 billion mark this year, after having sold approximately 10 million units. Some of the giants within this industry, such as Samsung, Google, Sony, Huawei, and Nokia – the top sellers in Nigeria – have already started to reap the benefits of this considerable potential in revenue. Many of these companies have been sending an increasing number of wearable tech devices into Nigeria.
However, they are not alone. Smaller boutique manufacturers have also been hoping to carve out their own little slices of the pie as they step into this space and aim to obtain a healthy portion of the market share, bringing in greater revenues.
The wearable technology category of mobile as a whole has the potential to bring about considerable changes to the global tech industry. It will be an important sector to watch in terms of trends and direction over coming months and years.