Apple Pay could become a more powerful platform with the help of the Cloud
Apple may benefit by shifting its mobile payments platform, Apple Pay, to the Cloud. Apple Pay was launched late last year and quickly managed to gain support from Apple fans. According to Apple, the mobile payments platform has more than 1 million users, though a relatively small number of these consumers are actually using the platform to purchase products online and in physical stores. Connecting the platform to Apple's powerful Cloud could lead to some benefits for the payment service.
Competition is forcing Apple to look for new ways to engage mobile consumers
Apple is facing growing competition from various companies that are interested in mobile payments. These companies want to establish a foothold in this sector and some have already launched their own mobile payments services. In order to beat the competition, Apple will have to find new ways to engage consumers and provide them with valuable services. Shifting to a cloud-based service may provide Apple Pay with a fighting edge against the competition, as it would lead to several benefits.
Cloud integration could ensure consumer loyalty and provide better payment services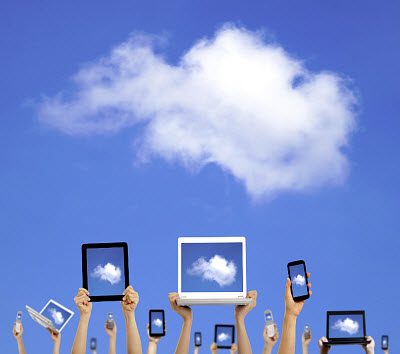 One of the benefits of migrating Apple Pay to the Cloud would be customer loyalty. A recent survey found that approximately 5% of iPhone owners use Apple Pay regularly, with some preferring to use traditional forms of commerce. The Cloud may also be able to introduce a wide range of value-added services, such as allowing consumers to store digital receipts for record keeping purposes. Notably, the Cloud could also lead to a smarter Apple Pay, one which can learn from the shopping habits of its user and offer a better mobile payments experience.
Apple Pay has had trouble effectively engaging consumers
While Apple has taken a strong interest in mobile payments, the company's payments service has struggled to find mainstream success. Apple Pay's initial launch was supported by a wide range of retailers and banks, but these organizations are beginning to show strong favor for other payment services, largely because they do not charge fees like Apple Pay does. Mobile payments have yet to attract the favor of the majority of consumers as well, with many preferring traditional forms of payment.