Juniper Research predicts that the channel will take off by more than double by the year 2017.
According to the latest predictions that have been released by Juniper Research, mobile commerce will experience more than a doubling between now and 2017, when it will reach $3.2 trillion.
This was one of the forecasts that it made in its recent report on smartphone and tablet transactions.
The firm released its data in the Mobile Commerce Markets: Sector-by-Sector Trend Analysis & Forecasts 2013-2017 report. It also predicted that by the end of this year, m-commerce would be able to break the 1.5 trillion level.
Though the majority of mobile commerce transactions started as digital good purchases, this is growing broadly.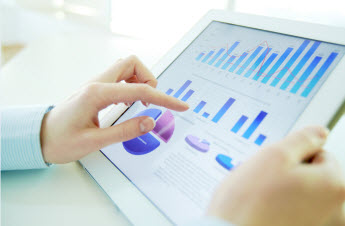 As smartphone payments have diversified, this has allowed mobile commerce to considerably broaden its reach beyond the sale of digital products such as music, ringtones, videos, games, and ebooks. Though the majority of the sales remain within that area, as well as in the banking industry, retail is seeing a growing amount of action and will play an increasing role in the overall mobile sphere.
Retail and airlines are predicted, by Forrester, to be the ecosystems in which there will be the most considerable contribution to mobile commerce in the near future. Airlines have already been expanding their platforms for digital ticketing and are actively encouraging travelers to use these methods through apps as well as through loyalty reward programs and other forms of advantage.
Though it has been a learning experience until now – and continues to be to a certain degree – retailers are also now learning how to provide an engaging mobile commerce experience to consumers, encouraging them to use their devices on an increasing basis to shop and to make actual purchases.
As more retailers offer apps and optimized mobile commerce website experiences, it makes it easier for consumers to be able to learn about products, compare prices, and shop on the smaller screen, at times that are most convenient to them, no matter where they happen to be. Often, this includes assisting them to decide among different products that they will then purchase while in store.