There will be over 1,000 Apple iBeacons installed throughout the event for a spectrum of alerts, meet-ups, and other info.
This year, the SXSW music festival, which is taking place in Austin, Texas, will use geolocation technology in order to provide its attendees with a wide range of different types of onsite features, so that the people in attendance will always know exactly what is going on, and where they want to be.
The location based tech will offer alerts, information about meet-ups, and additional ways to connect with people.
This will be accomplished through the installation of iBeacons. That geolocation technology was first used by the event, last year, but to a much more limited degree. This year, though, the organizers have significantly boosted their use of location based tech. The Gimbal-created iBeacons use Bluetooth Low Energy to be able to give people attending the festival a whole new way to make connections with other people who are closeby.
The new SXSW Go app will include an "Around Me" feature based on geolocation tech so users can interact.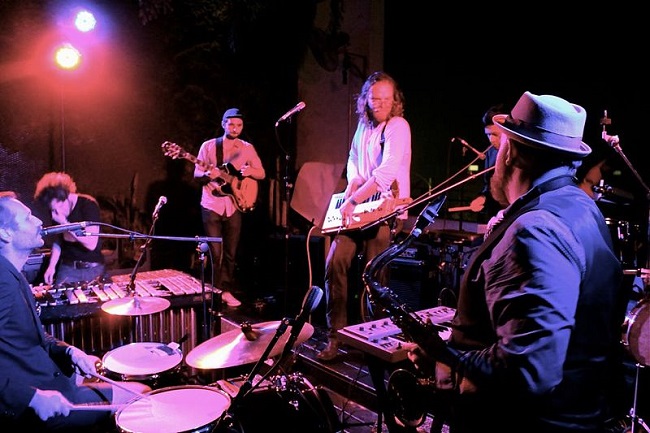 That feature will make it possible for the mobile app users to be able to introduce themselves to other people who are close by, through a quick message. This will help other people who use the same application to be able to find them and meet them if that is what they want to do. This iBeacon based feature has cross-platform support, being compatible with recent Apple iPads and iPhones 4S and newer, as well as the Android based Samsung Galaxy S4 and S5 and the Nexus 5 and 6.
Users of the app will also be able to receive location based alerts and messages about who may have recently arrived at the festival and who can be found nearby. The iBeacons and the Bluetooth Low Energy technology are the same type of tech that Apple uses within its own retail stores so that it can provide customers with the latest updates, product reviews, and even upgrade eligibility for their devices.
To make this geolocation technology work, event attendees will need to download and launch the app, and ensure that their Bluetooth and proper notifications are enabled.