This year's predictions about the way consumers will be shopping over smartphones are out.
Even though smartphone payments have yet to be used by mainstream consumers, this year, mobile commerce is definitely going to be a central part of the holiday shopping experience, if the results of a Deloitte study are accurate.
Consumers will be using m-commerce for virtually every part of their holiday shopping experiences.
Although the main ideas associated with mobile commerce are typically the actual purchase of products and services, it involves a great deal more than that, and it is in those broader reaches of the concept that consumers are most interested. Regardless of where the final sale actually takes place, the smartphone is often a contributor to the rest of the journey. For instance, Deloitte's survey showed that a considerable 78 percent of consumers plan to use their smartphones at some point during the shopping process, this holiday season. Moreover, 72 percent plan to use their tablets as a part of their shopping process.
Mobile commerce habits expected to be taken on by holiday shoppers include everything from scanning barcodes to buying.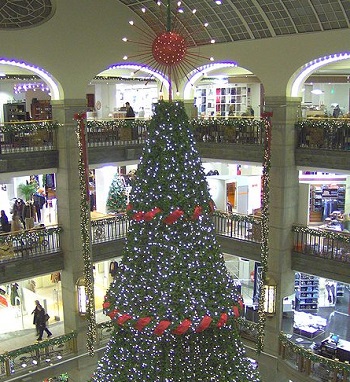 This thirtieth annual Deloitte holiday survey involved the participation of 4,000 American consumers. Though the study was commissioned by Deloitte, the final report did not actually mention which firm was hired to conduct the research. Moreover, it did not identify the methods used for selecting the respondents.
That said, the results with regards to the way the participants intended to use their smartphones for m-commerce purposes this holiday season included the following:
• Find store locations – 60 percent
• Price comparisons – 55 percent
• Browsing and "window shopping" online – 50 percent
• Product review reading – 46 percent
• Finding and using coupons and discounts – 45 percent
• Product description reading – 45 percent
• Product inventory checking at sites and stores – 43 percent
• Purchasing a product online – 41 percent
• Consulting social networks – 39 percent
• SMS for exclusive deals from retailers – 33 percent
• Scanning product barcodes for more info – 27 percent
It's clear from this mobile commerce study that consumers are involving the use of their smartphones and tablets at every stage of the shopping process from product discovery to finding the best place to buy it, locating better prices, informing themselves and actually making the purchase.