Canada's commuters show support for mobile commerce
|
Commuters are interested in shopping with their mobile devices
Many Canadians commute to work, and a growing number of these people are beginning to shop on their mobile devices while commuting. A new survey from Ipsos Reid shows that more people are becoming involved in mobile commerce. These consumers have found that they can shop in a convenient manner without having to visit a physical store and mobile commerce allows consumers to conduct their shopping while traveling.
Mobile commerce continues to gain traction with consumers, especially those with long commutes
This increasingly prominent trend has given rise to the term "commuter commerce," which specifically refers to those participating in mobile commerce while commuting. The survey from Ipsos shows that approximately 14% of people engage in this form of shopping, with 75% of commuters noting that they would consider mobile shopping if they needed to but products. Those that did make purchases from a mobile device while commuting noted that they did so in a variety of manners.
Consumers appear to be most interested in purchasing tickets and clothing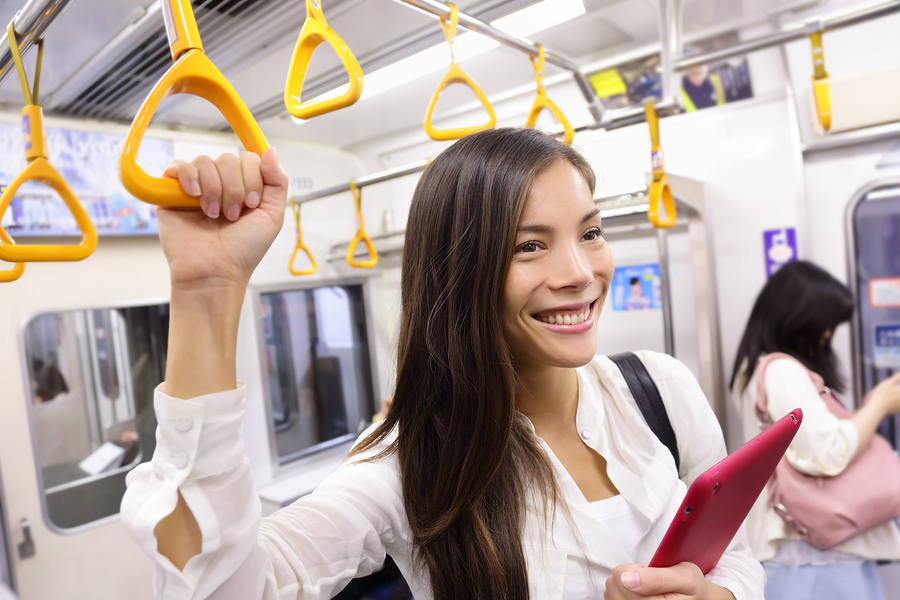 Tickets for entertainment events were among the most popular products purchased by consumers on mobile devices. Clothes were also quite popular, with 62% of consumers noting they used their mobile devices to purchase these products. The survey showed that 70% of respondents said that they would like to browse their favorite stores while commuting. This may put more pressure on retailers, many of whom have not yet embraced the world of mobile commerce.
Mobile commerce continues to grow and place pressure on retailers to adapt
Mobile commerce is quickly becoming a powerful force in the Canadian retail space. Many merchants have found that their customers are becoming more reliant on mobile devices, using these devices to either research or purchase products while in physical stores. As this trend continues to grow, retailers are feeling the need to embrace mobile commerce in order to better connect with consumers. Retailers in Canada have, however, been slow to adopt new payment solutions, which has limited the growth of mobile commerce throughout the country.