Study shows vast majority of Indians love wearable technology
|
According to recent research, 82 percent of people from India like wearables at work.
As wearable technology such as smartwatches or augmented reality glasses start to edge their way from being a category of electronics that is in its infancy to one that is headed on a path toward mainstream use, it is becoming clear that some markets already find these devices more appealing than others.
A recent study conducted in India have found that a tremendous 82 percent have worn smart technologies in the workplace.
Among the various types of wearable technology that have been worn by adults in India are smart badges, headsets, and barcode scanning wearables. All of those have been worn for work related purposes, according to the "Wearables at Work" survey conducted by Kronos. The survey also revealed that the countries in which this type of device is taking off at the greatest rate are seeing the majority of those numbers from workplace use as opposed to personal use.
The survey predicts that wearable technology will need to be meaningful in the workplace before it is brought home.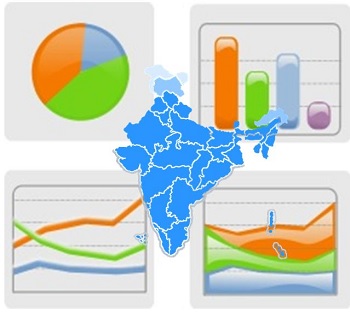 According to the Workforce Institude director at Kronos, Joyce Maroney, it is widely believed that wearables will "take off in the workplace before the home because devices such as smart watches, intelligent ID badges, and fitness and health monitors can provide organizations with uncharted data collection points to greatly improve safety, productivity, collaboration, and overall workplace effectiveness."
Maroney also explained that though there have been a large number of different types of wearable tech devices that have made it to the market shelves, the actual concept of devices that can be worn is not actually a new one. She pointed out that workers have had this type of tech in their safety gear, uniforms, ID badges, and headsets for many years in order to be able to improve their efficiency, productivity, and safety levels.
This survey has underscored the considerable difference in the way that wearable technology devices are perceived by people in different countries around the world. While many feel that the category is nothing new as they are familiar with wearables in older forms, others think that these devices are brand new to the marketplace.