Athletes use wearable technology to gain performance advantage
|
A growing number of sports pros are being spotted with wearables that have sensors meant to provide bio-feedback.
As wearable technology just starts to gain a little bit of interest from regular consumers, professional athletes are being spotted with these gadgets to help to gain an edge over their competition.
These devices are helping during the training sessions of the athletes, to better understand their performance.
Among the rising number of athletes using wearable technology have been Amar'e Stoudemire, from the New York Knicks in the NBA, as well as Dwayne De Rosario from the Toronto FC in Major League Soccer. They have each been spotted using performance sensors to get the most out of the understanding of the way that they are performing in practices so that they can make the appropriate changes in order to enhance their capabilities.
Some teams have been spotted with wearable technology on all of the players during practice.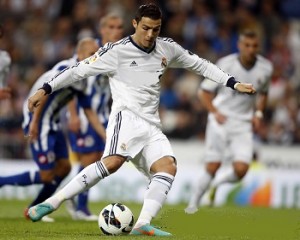 For example, the Toronto FC Major League Soccer club is now using wearables on all of its players during their practices in order to better understand the workload and heart rate of each individual player. The coaches and doctors for the team then use the data that has been collected through these devices to know when a player should be taken from the field or when to slow them down in order to be able to avoid injuries and to ensure the best possible performance.
That team is actually not new to wearables. In fact, it has been using them for around five years. At that time, players admitted that they didn't see the point to it – including De Rosario, who has completely changed his opinion on the tech. He said that "Even the coaches and I were like, 'This is a joke, you know?'"
That said, over time the opinion of wearable technology has changed. He added that "as the years have passed and it progresses, we take it more and more seriously… Things have definitely evolved in terms of the importance of tracking the data and how useful the therapists and the trainers are finding it."